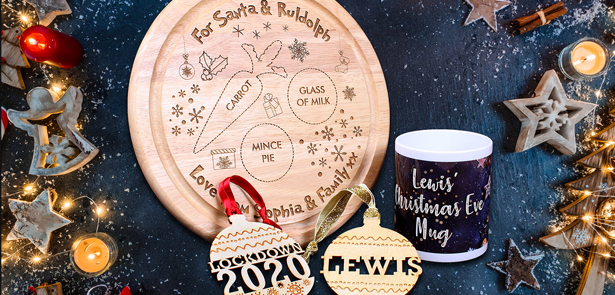 If Santa ever ran out of helpers at the North Pole, the first business he'd call for help is Artsy Laser Ltd. Whether it's a personalised pint glass, a unique named Christmas bauble or a high-quality framed shirt, this Fengate-based business has a range gifts for even the most difficult person on your Christmas list!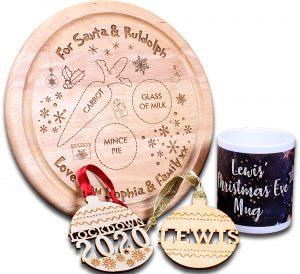 The business has been running for more than four years and even during COVID it has continued to innovate and expand the product range. In fact, they only moved to their current location in April this year and have been fast filling the space. Fortunately, owner Paul Hill always knew that to succeed he needed to be online rather than rely on footfall into his premises. As Paul says "An effective website means you are available when your client needs you, not when you want to open. A website like ours also means we can showcase our entire product range in a professional way that is not possible in a physical space."
This year Artsy Laser have updated their Christmas gift section to include decorations, boxes and gift bundles that will appeal to all tastes and budgets – however, their picture and shirt framing service continues to be their best seller. The appeal of taking a personal item – be it a sports shirt, vinyl album or other item – and turn it into an attractive, framed gift means that anyone can have a truly unique present to open on Christmas Day.
To find out more about their products and services visit Artsy's website – or just make sure you've told Santa where to find them!
Leave a Reply