Art in the Heart Marketplace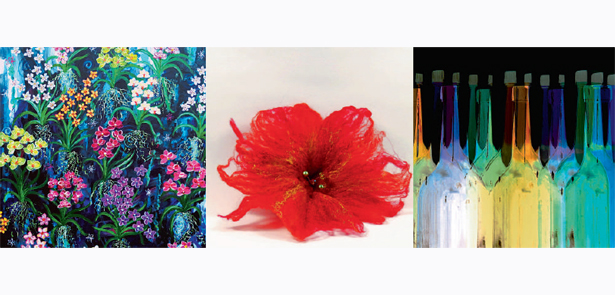 Since launching our ambitious and totally unique Art in the Heart online store in 2017, we have been inundated with great comments – and more importantly sales – in a very short space of time
"Gorgeous gifts!!! My Xmas list is already huge…"
We have 26 artists and makers selling their work, and amazing gifts inspired by their art and craft. You can even ask them questions about their products directly. They are passionate, talented and create oneoffs and individual pieces for special treats and moments. Artists and makers are enquiring all the time about joining us.
"Won't be stuck for gifts anymore… Great range of prices too."
So what is my
I want to mirror the wonder of our Peterborough city centre gallery and gift shop online so it can be enjoyed across the UK and eventually across the globe. No longer do our fans have to trek over – they can shop creatively at home. More and more customers every day can enjoy the brilliance of our diverse creators. I want to offer something as good as, if not better than current online shops, to allow our UK quality artists and makers, who are serious about selling, to do just that.
"So unique. Makes a refreshing change, seeing an online shop which gives customers something different for those special moments…"
Our online shop is not awash with sterile mass-produced gifts. I want to support UK artists and makers and encourage shoppers to buy unique British items. And we are not expensive. We offer amazing value for money. For both the artist/maker and customer, they are secure in the knowledge that we select our sellers very carefully. There are high standards both in the city centre gallery and on the Marketplace. It is the beginning of a great creative shopping mall online. Take a look and let us know what you think – and if you are an artist or maker, sign up with us!
"Easy to navigate…"
What's On at Art in the Heart on Westgate Arcade
● Sat 7 Oct: All Day Workshop with Artisan Felter Eve Marshall. Autumn and Halloween
● Thu 12 Oct: Workshop with Encaustic Wax Artist Carole Boyer. Christmas Cards.
● Sat 14 Oct: Live Art Saturday with Artisan Metalsmith Shalini Austin.
● Sat 21 Oct: Live Art Saturday with Prue Pye Fine Artist.
● Wed 1st Nov: Launch of Art in the Heart Christmas Collections
● Sat 4 Nov: Workshop with Silver Jewellery Maker Jan Ward. Silver Clay Jewellery Making.
● Sat 8 Nov: Late night opening at Art in the Heart. Christmas Lights Switch On
● Sat 11 Nov. Live Art Saturday with Ceramicist Kathryn Parsons
● Sun 19 Nov: Sunday Opening starts for Christmas Shopping
● Sat 2 Dec: Live Art Saturday with Artisan Metalsmith Shalini Austin
● Sat 9 Dec: All Day Workshop with Artisan Felter Eve Marshall. Needle Felted Christmas Wreath www.artintheheart.co.uk/marketplace
For more information and to book workshops online www.artintheheart.co.uk
Leave a Reply