Art In The Heart at Christmas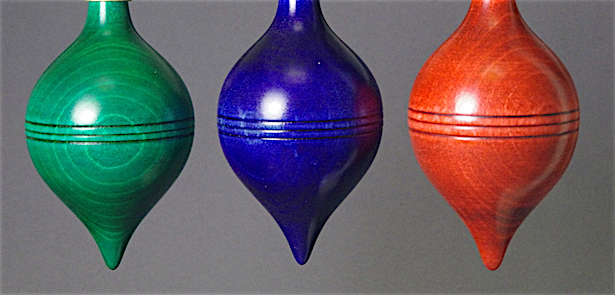 Words: Dawn Birch-James
This Christmas, Art in the Heart offers an inspirational collection of gifts, cards, art and craft, all uniquely sourced from studios and workshops across the UK.  One off, original pieces for special people in our online shop www.artintheheart.co.uk. And what's more, incredible value for money!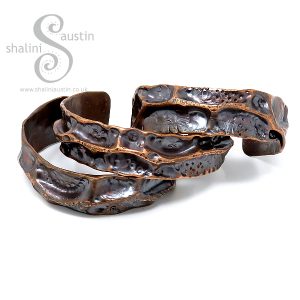 Antique finish up-cycled copper cuff. £46.00
---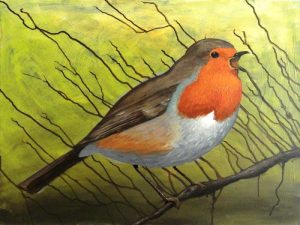 'Robin'. Original acrylic painting on canvas. 60x80cm. Unframed. £130.00
---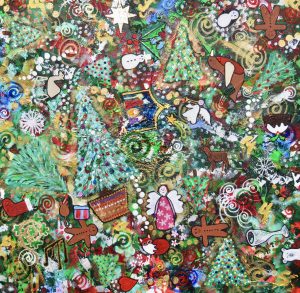 'CHRISTMAS' Original painting. Acrylics, metallics, fine glitter, beads and gold leaf on canvas. £995.00
---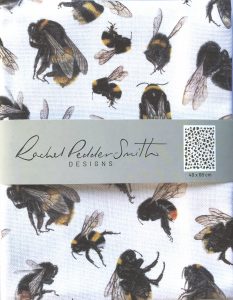 'Bees' Tea Towel. 100% cotton from original watercolour paintings, designed and manufactured in the UK. £12.00
---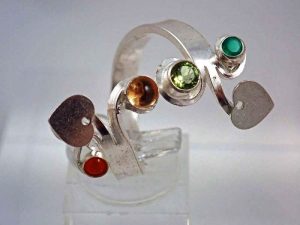 Citrine, amethyst, sapphire and green agate 3 curl ring. Sterling silver ring set. Size Q 1/2 . Slightly adjustable. £50.00
---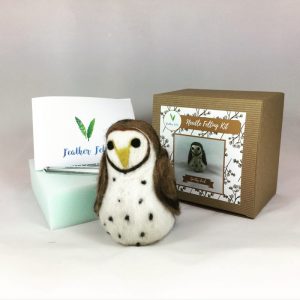 'Spotty Owl'. Needle Felting Kit. Ideal for a beginner / intermediate needle felter. 14cm tall when finished. £19.00
---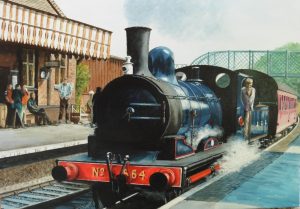 'On the Poppy Line'. Original painting on canvas 50cm x 70cm. £190.00
---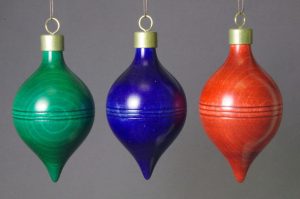 Christmas tree decoration in Sycamore. £15.00
---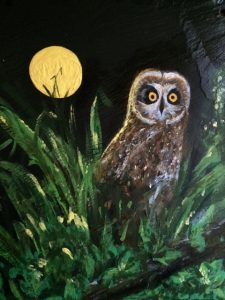 A set of Five Cards, 'Night Owl'. 15cm x 10.5 cm. £10.00
---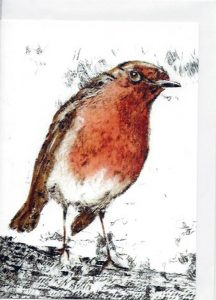 'Robin' Original Etching. Hand painted in watercolour Mounted size W:25.5cm x H:30.5cm Varied Edition. 15. £50.00
---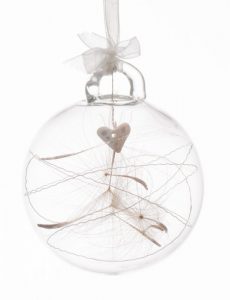 Glass Bubble and Heart. £18.00
---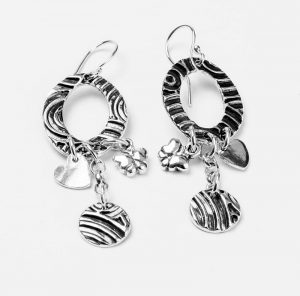 Fine Silver Earrings with 3 Charms. £50.00
---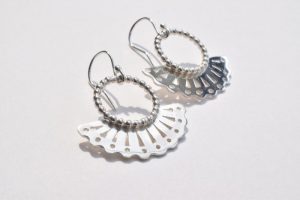 Silver Fan Dangle earrings. £50.00
---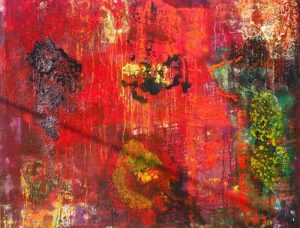 'The Martyred Slaves of Time, Red' 36×44 inches. Original painting on linen canvas. £810.00
---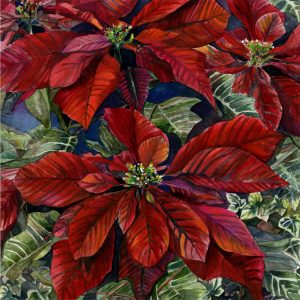 'Poinsettia'. Limited Edition Print. £35.00
---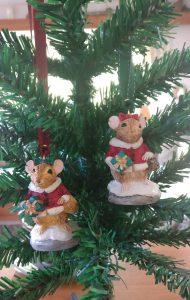 'Christmas Eve' tree decoration. £26.00. Limited edition
---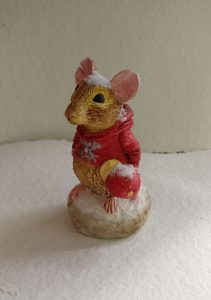 'Santa's Tiny Helper' life sized limited edition resin sculpture. Hand painted. £26.00
---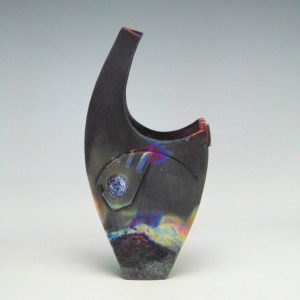 Raku pottery copper matte 'Pisces I'. £145.99
---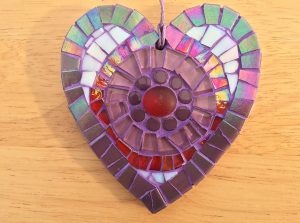 Handmade mosaic hanging heart. £10.00
---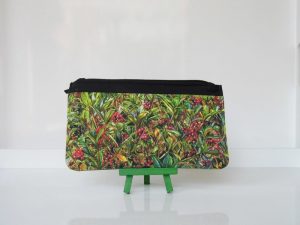 'Winter Berries' Zip Pouch. £6.50
---
Follow us on Facebook, Twitter and Instagram. View selected pieces with 'Art in Shop Windows', Westgate Arcade, Queensgate, Peterborough.
From 25 November. If you are a UK artist or maker and would like to sell with us, sign up on the Homepage and we shall be in touch!
www.artintheheart.co.uk/marketplace
Leave a Reply