Are you afraid of the dentist?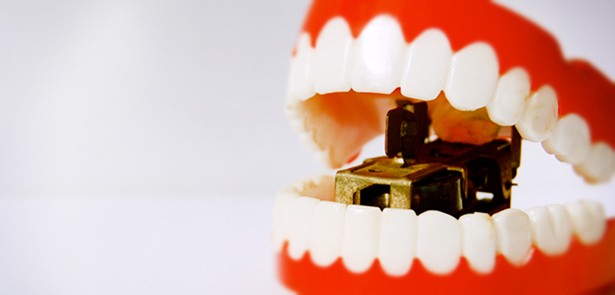 No-one enjoys visiting a dentist. Many people feel some level of anxiety, ranging from a mild uneasiness up to a serious panic attack. For some their feelings can turn into an ongoing fear or even a fullscale dental phobia
Dental phobia (Odontophobia) afflicts around one eighth of the UK population and as much as one quarter suffer some form of anxiety before visiting a dentist. However, one thing is clear: if you avoid visiting a dentist you may be putting your long-term health at risk. Phobics who avoid dentists tend to live with constant pain from infections and gum disease and there are often social effects from the phobia. Dentophobes stop going out, stop seeing friends and even start to keep away from their partners, if they have poor oral hygiene.
But all is not lost. The dentists at the Peterborough Dentist Group have many years' experience of helping anxious and phobic patients overcome their fears so that they can receive dental treatment allowing them to lead a more normal and healthy lifestyle. Sometimes something as simple as listening to a personal music player is all that is required to take a phobic patient's mind off their treatment. However, the most effective way of overcoming a fear of the dentist is for sufferers to find an understanding and sympathetic dentist – and there are six to choose from at the Herlington Dental Practice.
For those with an intense fear of pain (Algophobia), they can offer intravenous sedation which places the patient in a dream like state whilst treatment is carried out. Such is the growing reputation of the Peterborough Dentist Group in providing this service, that other dental practices are referring patients for IV sedation treatment. For those with a fear of injections (Trypanophobia) they can also offer 'the magic wand' – an electronic method of delivering anaesthetic. The 'wand' provides a different experience when you are being numbed up. It uses a small handpiece that looks like a pen, and the whole system is controlled by a unique new computerised technology that gives a supply of anaesthetic in a slow comfortable manner exactly where it is needed. It works more effectively than a needle and syringe, resulting in a more pleasant and pain-free experience. This service is available at the Herlington Dental Practice. Just think about it – dentistry without fear…
Herlington Dental Practice Orton Malborne Peterborough PE2 9DE • T: 01733 234566 • www.peterboroughdentist.co.uk
Leave a Reply