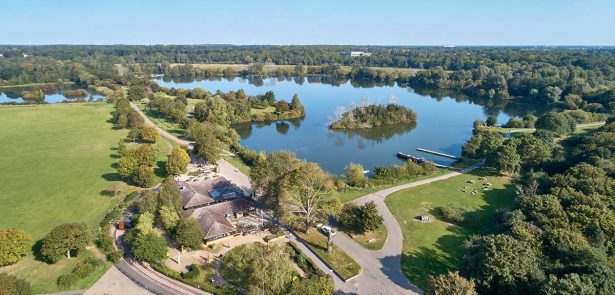 Nene Park's Your Community Greenspace project aims to bring more of us into the Park to experience the exhilarating power of the great outdoors. Project manager Lindsey Holmes talks us through the project, what it's achieved so far, and offers a glimpse of what's to come.
The Your Community Greenspace project is already well underway, but what is it all about and what are its main objectives?
Your Community Greenspace is a £2 million National Lottery Heritage Fund project that Nene Park Trust has developed in order to support the work of the Park. The project's focus is looking at where the Park stands today, who we are (and aren't) engaging with, and to look at ways of drawing in people who don't currently visit the Park. We also want to get out into the community to let people know we're here, to ask people what they want from us, and to support people in visiting us by removing some of the perceived barriers to accessing the Park.
The Project was devised before Covid but launched during the pandemic, and some of the project's original aims, most notably around promoting wellbeing, have become even more important over this time. Many more of us appreciate how essential access to green space is, which backs up what we are trying to achieve through the project.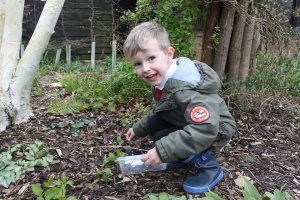 Those are fantastic ambitions, but how is this being achieved in practice?
The Your Community Greenspace project touches on everything we do as a Trust. To help its launch we brought in more staff – an events officer to focus on what events we should be organising for different communities in Peterborough, an apprentice ranger to help with the practical side of things, and then we have volunteer ranger roles, along with a whole host of new volunteering opportunities. These are giving us the resources to push forward with our plans.
Events are a big part of our strategy to reach more people. One example is the recent Ukrainian Fun Picnic Day, aimed at refugee families that have settled in the area. We had a bouncy castle and lots of arts and crafts. People came along with their host families, but anyone passing through could also take part – it was an open and friendly event. Then last month we hosted a Concert in the Park at the Lynch Lake Community Hub. There was a grand piano and children from the Polish Music Centre performed, many of whom hadn't had the opportunity to do so since before Covid. It was amazing because we had visitors just walking by on their dog walks or whatever and stopping to listen to the music. It was a beautiful atmosphere and we will definitely look to put on more events like that.
Then, of course, there are the physical improvements to the Park that come about through the project.
The one most people may be familiar with is the replacement of Pontoon Bridge in Ferry Meadows, which divides Gunwade and Overton Lakes. The bridge is showing its age – it was built in 1986 – and is being replaced with a new, more robust construction with a nature-inspired design. The bridge will have a wider walkway, inviting people to stop and look over the water. Its lacquered steel finish will give a high-quality, solid finish, ensuring it lasts for many years to come.
What other improvements are planned as part of Your Community Greenspace?
Well, as you leave Ferry Meadows, along Ham Lane, you will pass our new volunteer-led plant nursery, which opens next spring. Nene Park is lucky to have a big pool of volunteers that help within the Park, but volunteers can struggle to keep up with the physical demands of their role when they get to a certain age or potentially suffer with challenges such as dementia. We are aware of this and don't want people to lose out on the opportunity to continue to be involved with us.
As well as obviously growing plants for the Park, the nursery will be a very soft workshop space, where people can sit and undertake light work. We'll have raised benches and the whole area will be wheelchair accessible. This will be a safe and welcoming space. The new nursery will also work in partnership with NHS Prescribers to deliver wellbeing sessions, so that more people can enjoy that feel-good serotonin boost that comes from getting your hands in the soil and growing something. And we will be looking at how we can connect with other groups in Peterborough so they too can access the nursery and enjoy those benefits.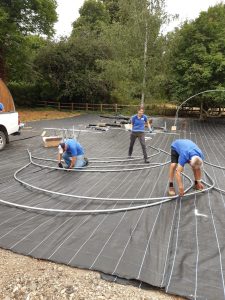 What a superb idea! This will undoubtedly help your older volunteers stay connected with the Park, but what about reaching those at the other end of the spectrum – for example, children who may not have had the chance to explore all that Nene Park has to offer?
Our Schools in Residence Programme launches this October. The aim of the programme is to connect with schools that may otherwise have difficulty accessing the Park. We haven't done anything like this before, so it's all quite experimental for us, but the plan is to invite a school for six visits between October and July, as well as heading out to them for three visits. The children will be our mini rangers and we'll be running a range of outdoor, Park-based learning sessions.
Paston Ridings Primary School is the first school to take part. They have never visited the Park before and are absolutely thrilled to be involved. We'll be sure to do all sorts of exciting things with them based around sessions with our rangers and the education team. The curriculum will be tied into these sessions and, of course, there will be all kinds of fun outdoor stuff happening over the year.
It sounds like you will be bringing in many new visitors to the Park. How do you make them feel welcome once they're here?
Making visitors feel welcome is crucial, as we want them to come back! So as part of the project, we are redesigning the welcome area. Some of that is physical, but it's also about helping people understand what is happening in the Park and what's on. To assist with that we have new volunteer roles: Walkie Talkie Rangers, to answer any questions visitors may have and to help people find their way around, while our Induction Volunteers will be there to meet and greet people and give them an idea of what the Park is all about. There will be more information boards too.
What about engaging communities from different cultural backgrounds?
This is hugely important too, of course. We need to remember that not everyone has the same experience of green space. For example, some people who grew up in South Asia may not be as comfortable with the high grass meadows. Or maybe others aren't that keen on dogs. We want to preserve the heritage of Nene Park, but we also want to make sure it's a Park for all the people of Peterborough and that everyone feels welcome.
Through our World Garden Project we will be inviting different communities with different green space backgrounds to talk about what they like – whether it's a more formal approach, or some other approach – and then we will try to build that in, hopefully engaging those communities in the process. Of course, we'll need to balance what people want with what's sustainable and achievable, from a natural and geological point of view. The outcomes might be things like having some areas where dogs must be on a leash, or perhaps there may be some more formally planted areas that feel more like the green spaces that some people may feel more familiar with.
As well as contacting different groups, I know you're trying to encourage more people to consider volunteering. Can you give us a few examples of the new opportunities being created?
As well as the new Walkie Talkie and Induction Volunteer roles I mentioned earlier, we are going to launch welcome walks, led by volunteers, for people who haven't been to the Park before and want an overview tailored to their needs. In fact, we are seeking more walk leaders generally, to offer walks that show the Park from a different angle and to run sensory walks. There will also be new companion walks, where visitors can team up with a volunteer guide in order to enjoy the Park. This will be a great way of reaching those more lonely or isolated people in the community, as well as, for example, blind or partially sighted people that may appreciate that extra help.
The new Nene Nursery will offer additional volunteering opportunities, and we hope to welcome more volunteers as part of our Community Garden. We also want to encourage more companies to come forward for our corporate volunteering opportunities – partnering with us is a great way for businesses to experience what happens in the Park.
Volunteering is a great way to help people connect, as it introduces that social element.
Many volunteers strike up real friendships and volunteering quickly becomes a key part of their lives. Coming out and helping the Park is the aim but meeting new people over plenty of tea and cake is a big part of what it's about too, I'll be honest!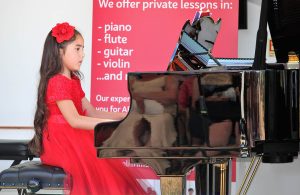 Nothing wrong with that! What if someone has a suggestion for the project that they would like to share?
We are setting up community events all the time and asking communities to come forward if they have an idea for an event. We want to represent as many people as possible, so I am very happy
to come and chat to community groups to talk through ideas, or for people to contact me directly.
We have also set up a community panel, which anyone is welcome to join – we want as wide a range of representatives from the community as possible. The community panel will meet four times a year, with our first meeting scheduled for this October. During these meetings we'll outline what we hope to do as part of the project, then panel members will share these ideas with their communities so they can report back with any feedback.
Then there is our Young Person's Panel, where we hope to understand the need for green space among younger people in the community. I mean it when I say we want Nene Park to be for everyone in the community – people from all backgrounds and of all ages. This is a Park for all.
Have your say
What our visitors think about Ferry Meadows is vitally important to us. It helps inform our plans and developments for Nene Park, and how we review and improve our facilities and services.
Our new comprehensive online Ferry Meadows Visitor Survey is now live, and we'd love to hear your feedback if you have visited the Park recently! The survey has been designed to help us listen to our visitors to make sure our efforts are going towards the things that matter most to you and our wider community. Please share your views at: www.nenepark.org.uk/visitor-survey
As a thank you, there will be a regular prize draw to win a luxury hamper full of goodies from our Gift & Farm Shop, worth £100! Your time is greatly appreciated, thank you!
Get involved
For more on the Your Community Greenspace Project visit www.nenepark.org.uk/your-community-greenspace
Want to get involved with the project or have ideas you'd like to share? Please contact Lindsey Holmes at
Leave a Reply