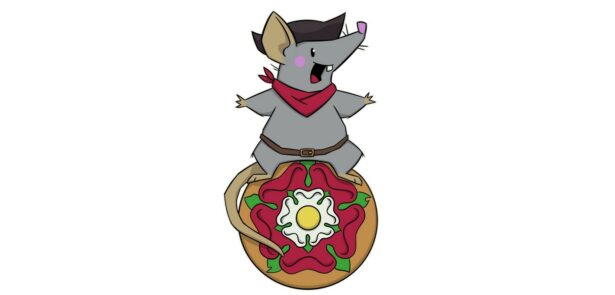 It would seem that a Crime has been Committed, Ratzi has been stolen!!
A few weeks ago, Peterborough Museum announced that they had lost the Roman Hare from the museum collection; he had run off into the city. Ratzi, the city highway rat was helping the Museum find him.
However, now Ratzi has himself gone missing. All five Ratzi images from the city centre buildings have disappeared, or more likely have been deliberately removed. These were part of a free family city trail, devised by the Museum with the help of the Friends of the Museum,
Trudy Dean the artist and sponsored by Living Sport, and Steve Harknett, partnership co-ordinator from Living Sport said:
We were shocked and disappointed to hear that the Ratzi's had gone missing, depriving children and families of the chance to follow and enjoy the City Trail. The Trail is a creative and fun way for children to learn about Peterborough's heritage while also enjoying a city walk, and proved popular in the short time before the 'disappearance' [or theft]. We hope Peterborough Museum can find some more Ratzi's and get the Trail up and running again as soon as possible!
Sheena Carman, Arts Development and Community Engagement Manager at the Museum said:
It is extremely disheartening that this has happened. It is a free activity for families and includes a trail puzzle booklet and Ratzi stickers. Without the Ratzi images this trail does not exist. The fact people chose to ruin this is disappointing.
Leave a Reply