Welcome back to Burghley!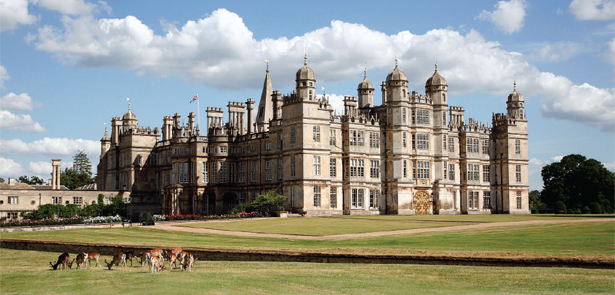 Burghley House, near Stamford, is set to re-open and welcome visitors once more this summer.
Since the easing of Government guidelines and the reduction of social distancing to one metre-plus, Burghley has been working behind the scenes to come up with plans to safely re-open, while still offering the best visitor experience possible.
After successfully re-opening the Sculpture Garden and the Garden of Surprises last month, the magnificent stately home will now reopen its doors for the first time since March.
Accredited with the new VisitEngland 'Good To Go' safety mark – introducing measures designed to keep both staff and guests safe – the house will be open from 5th August until 11th October 2020. The house will then remain closed for essential maintenance and conservation work until next year.
"We are thrilled that we can safely re-open the House as well as the Gardens and enable our visitors to enjoy Burghley this summer. With the easing of regulations, we are now confident that we can provide a great day out while complying with industry-standard Covid regulations. We are fully committed to sharing this wonderful place and never has it seemed more important to make every effort to reopen and share the delights of both the House and the landscape with our visitors. We are delighted to welcome you back," said Miranda Rock, House Director.
While still offering a great visitor experience, there will be some differences designed to ensure Burghley remains COVID-19 secure and safe for all.
Tickets must be pre-booked online and the house will open from Wednesday to Sunday, with timed tickets available at 30-minute intervals between 10.30am and 4pm each day. All the State Rooms will be open as normal, and visitors are welcome to wander through the House at their leisure. Burghley's knowledgeable guides will be available throughout, offering insights about the history of the House and the collections.
In line with Government guidelines, and to help keep everyone safe, visitors are also asked to wear face coverings while inside the House.
The Brewhouse Visitor interpretation centre will be open, but the Ancestors in the Attic audio-visual introduction and the Treasury Exhibition will remain closed. The Orangery Restaurant will be open, Wednesday to Sunday, but only to House visitors. The Courtyard Shop will also be open from Wednesdays to Sundays.
Tickets – £17 for adults, £9 for children and £49 for a family of up to five – cover both the House and Gardens, which can be visited either before or after the timed House visit session.
For full details see www.burghley.co.uk
Leave a Reply