Time and space for creative practice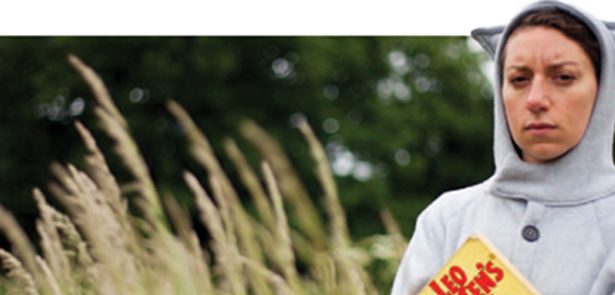 Each year arts organisation Metal invites a number of artists into residence. The artists spend time in the city undertaking research to inform new performances and art works. Working in the city, meeting people and exploring places, invariably ends up with the resulting art works being about Peterborough or involving local residents. This month sees Metal introduce performer Rachel Mars…
Can you tell us about your work
Sure, I'm a theatre maker and writer. I make performances that look at human behaviour, the ways we relate to one another, how we are all just trying to figure it out. At the moment I'm very interested in pleasure, radical forms and memory. My shows are often funny, using the comic to consider serious questions.
What are you developing in Peterborough?
I'm developing FORGE — a new set of performance pieces about memorials, how people behave at them, who designs them and whether they ultimately affect our behaviour — does remembering change anything about how we act in the future?
What brought you to the city?
The residencies at Metal are a sort of word of mouth mythic space between artists — people were talking about the place and how it is so supportive — you can design your time at Metal however you like and there is no pressure to produce anything public, you can really work at your own pace. I applied for a time and space residency and was fortunate enough to get it. The people at Metal are fabulous in helping you envision your research, and thinking about the city and its artist community and how they can help you make links.
Who have you been working with so far or who are you hoping to work with?
So far, I've mostly been working alone and then talking to Sarah and Mark at Metal about future collaborations. I'm excited to visit local artist Jeni Cairns who works with metal (the material, not the place).
Have there been any interesting findings?
As I normally work with the materials of theatre — words, actions, lights, disappearing thins — in this project I'm very interested in working with the materials of memorial — stone, metal, glass. I want to see how all these materials can combine onstage to create arresting visual images.
What do you hope to achieve with the work?
Really, I want to open up conversations about how we remember and what we remember and why. Does it stop us from fully committing to the present to be so engaged in memorials? I also want to make pieces that are entertaining. My work is intellectually driven, but above all, I'm an entertainer.
How can people get involved?
I'm running a blog at www.rachelmars.org/blog and I'll be posting opportunities to get involved through discussion, eating together, walking through the city with me.
For further details visit metalculture.com or rachelmars.org
Leave a Reply