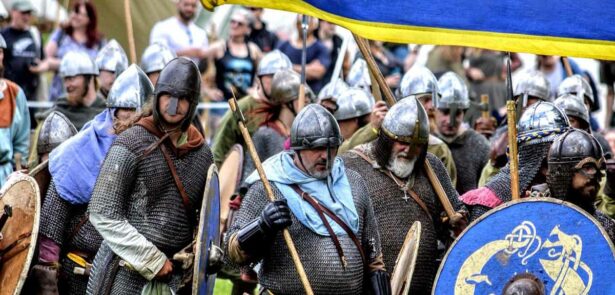 Hundreds of Viking re-enactors from all over the UK are set to descend on Flag Fen again this year with the return of the Viking Festival. The 2023 festival is set to run for three days, from Saturday 29 April – Monday 1 May.
A whole programme of events is planned for each of the three days so that visitors, including young families, can enjoy a full day out.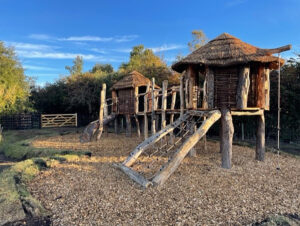 Travel through time to discover what it was like to live in a real life Viking encampment. Explore a Viking burial, learn about the meals they ate and see the traditional woodworking, metalworking, cooking and weaving skills in action. Plus, there will be storytelling sessions each day for children too.
Visitors will be able to witness weapons, archery displays and a spectacular Skirmish with an opportunity to have a go at archery too! The highlight of each day will be the main battle re-enactment of King Cnut and the Battle of Assandun 1016.
There's loads to see and do at Flag Fen, even when the site is not being invaded by Vikings:
Check out the reconstructed Bronze Age and Iron Age roundhouses, and imagine what life was like thousands of years ago
Meet the Soay sheep; an ancient and fascinating breed, which sheds its own wool naturally
Take a wander around the lakeside walk and see what wildlife you can spot
Jump your way through, across and over on the children's play area
Explore the Big Dig Tent and become an archaeologist, getting hands-on with the past; discover how what's in the ground can tell us more about how people lived in the past
Drop into the Visitor Centre and enjoy a tasty treat in the café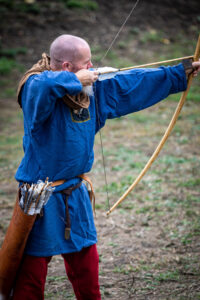 The Viking Festival is open from 10am, last entry is at 3pm, and admission charges apply: £4 children, £8 adults, £20 families (2 adults, 3 children) and under 5s are free. For Viking family fun, book your entry tickets online today. Parking is free.
TO BOOK OR TO FIND OUT MORE ABOUT WHAT'S ON AT FLAG FEN VISIT: FLAGFEN.ORG.UK/EVENTS
Flag Fen
The Droveway
Northey Road
Peterborough
PE6 7QJ
Leave a Reply