Peterborough photographer wins English Heritage commission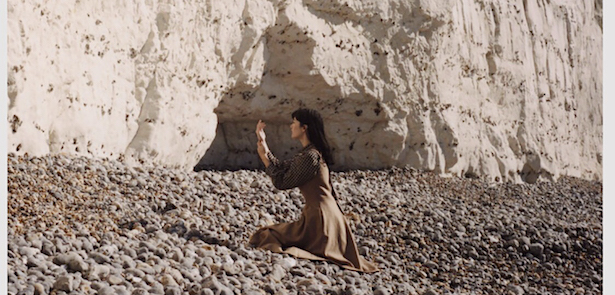 Peterborough-based young photographer wins commission to create new works inspired by some of England's most important heritage sites!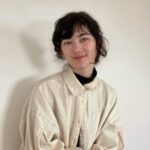 English Heritage and Photoworks have revealed the names of four artists aged 18-25 who will create new bodies of photographic work inspired by English Heritage around the country this spring, following an open call in January, including 23-year-old Peterborough-based photographer Mia Parker-Tang, who will create work inspired by coastal sites including Tintagel Castle in Cornwall.
The successful artists are:
Mia Parker-Tang (23), a British-Chinese photographer living in Cambridgeshire who will work with props and light at coastal English Heritage sites including Tintagel Castle to produce works inspired by studio portraiture
Megan Mechelle Dalton (22), a Yorkshire-based photographer who plans to re-tell the narrative of the War of the Roses through a new fashion editorial inspired by Yorkshire castles, reflecting the socio-economic breakdowns during the period which are still at play in society today.
Kemka Ajoku (22), a London based artist who will work with Wrest Park, Bedfordshire to create work reflecting on history, tradition and colonisation and which also documents Black British youth, intertwining tradition and modernity.
Abena Appiah (23), a London-based photographer and filmmaker, who will seek to shine a light on the role of African Romans in Emperor Hadrian's Britain, uniting the viewer in a shared history.
The artists have been invited to select an English Heritage site of their choice as an opportunity to explore a place that has significance for them.  From this month, they will explore their chosen sites digitally and in real life if and when it is safe to do so. Using that site as a springboard, artists will create a significant new body of photographic work exploring alternative narratives and new voices of England, drawing out ideas about identity and its relationship to our shared history.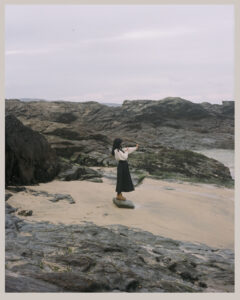 Englands New Lenses participant Mia Parker Tang said: "I am excited to be selected to take part in England's New Lenses. My previous work has heavily explored the idea of time and its links to the coastline, examining the intersections between my own history and geological time. I can't think of a better place to take these themes forward than Tintagel Castle, a place which has inspired artists for generations, where geology and the powerful forces of the Cornish sea blend with history, myth and legend."
The successful commissions were chosen by an esteemed panel of judges including artist Mahtab Hussain and Stuart Lawrence of the Steven Lawrence Day Foundation as well as Shoair Mavlian and Julia Bunneman, Director and Curator, Photoworks and Dr Dominique Bouchard, Head of Learning and Interpretation, English Heritage.
England's New Lenses judge Stuart Lawrence said, "I am honoured to be a part of this initiative. Photoworks, Shout Out Loud and the Heritage Lottery Fund are offering a great opportunity for young photographers who are starting off in their careers to secure a paid residency and exhibition opportunity. I think it is a fantastic way to help them, through knowledge gained and publicity. An opportunity like this is priceless!"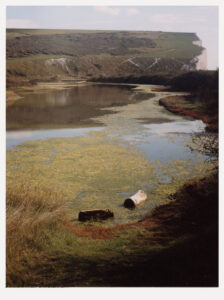 Both organisations believe the artists chosen will present a diversity of perspectives on heritage, and the notion of heritage sites as places of significance and meaning, where past and present interact.
Dr Dominique Bouchard, Head of Learning and Interpretation at English Heritage, said, "We were so impressed with the response to our open call, with over 200 applications, and inevitably it was incredibly difficult to narrow down to the four successful artists. We are delighted to work with Kemka, Abena, Megan and Mia over the coming months to help facilitate the creation of new photography.
"Across more than 400 of the country's most important historic places, English Heritage's sites have been offering inspiration to artists for more than 6,000 years. Now, we are excited to get a new perspective on these places through the lenses of these exciting young artists. I can't wait to see how they use their creative energy to engage the next generation with the stories they have to tell."
Shoair Mavlian, Director, Photoworks, said, "This project is a fitting ending to our theme of alternative narratives in photography. The quality of applications was incredibly high and a heartfelt congratulations to the artists who have been selected. The work of all four artists captures a mood and feeling within the younger generation about 'Englishness' which I am excited to see unfold in their new bodies of work. "
The commissions are part of England's New Lenses, a broader partnership between Photoworks and English Heritage's Shout Out Loud national youth engagement programme. Shout Out Loud is funded by the National Lottery Heritage Fund and supported by the Government's Youth Accelerator Fund.
---
English Heritage cares for over 400 historic buildings, monuments and sites – from world-famous prehistoric sites to grand medieval castles, from Roman forts on the edges of the empire to a Cold War bunker. Through these, we bring the story of England to life for over 10 million people each year.
Leave a Reply