What's at Peterborough Cathedral's new visitor centre?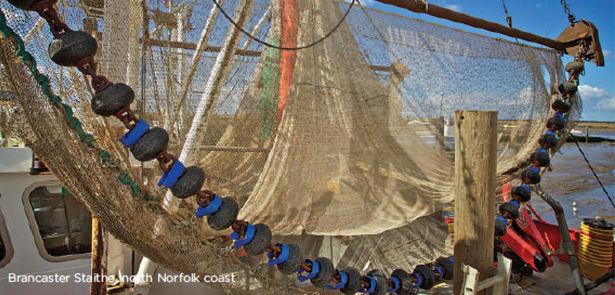 The newly opened Visitor Centre at Peterborough Cathedral will tell the story of the Cathedral and its history through artefacts and interactive displays, as well as a regularly changing programme of exhibitions
'Affinity and Kindred'
The first show, which runs until 20 October, is 'Affinity and Kindred': a collection of colour photographs made in Norfolk and the Outer Hebrides by the photographer, Richard Denyer  Richard Denyer, a well-known landscape photographer and former lecturer at Norwich University of the Arts, was regularly commissioned during the 1980s by the Broads Authority to photograph the Norfolk and Suffolk Broads. Since then his photography has explored the relationship between land, water, and local inhabitants in northern Holland, Scotland and his home county of Norfolk. Sadly, Richard died in the days following the opening of the exhibition in Norwich last December.
Faith and the sea
Richard took the photographs in this exhibition between 2012 and 2015, spending three years travelling between Norfolk and the islands of the Outer Hebrides, capturing images which show the common humanity of the different communities. The photographs were taken mainly in boatyards and places of worship in both locations. They feature the people, their work and culture, and the landscapes in which they live, suggesting surprisingly deep connections between the two places around culture, beliefs and native skills.
The exhibition tour, which includes venues in the Outer Hebrides before returning to Suffolk in 2017, is supported by the Arts Council England and Norfolk County Council. There is an accompanying book which features over 100 photographs from the project, and includes an imaginative essay in response to the images by the novelist Will Self. The introduction is written by David Matless, Professor of Cultural Geography at the University of Nottingham.
● The exhibition in the Cathedral Visitor Centre is open from 10.00am until 5.00pm, Monday to Saturday, and 10.00am until 4.00pm on Sundays. Admission is free (donations welcome).
● To find out more about this, and mmore events to come at the new Visitor Centre, visit www.peterborough-cathedral.org.uk
Leave a Reply