Rolls – Royce: Born In Peterborough
ANOTHER PETERBOROUGH LINK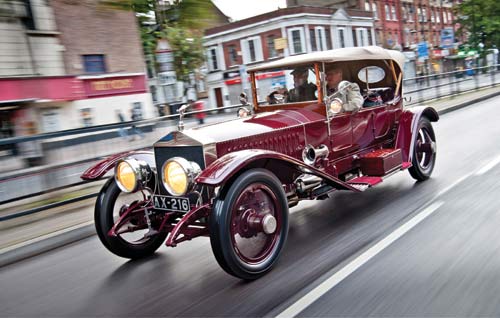 Demand for Rolls-Royces soon dictated a move away from the original cramped Manchester factory. The company relocated to Derby in 1908, with motoring pioneer Lord Montagu of Beaulieu performing the opening ceremony for the factory that Henry had designed himself. He also moved his home to Derby, but the environment proved to be harsh on his delicate constitution, exacerbated by his tendency to work too hard and skip proper meals.
Things came to a head with the death of Charles in 1910, at the age of just 32. Ever the daredevil – he'd even raced Rolls-Royces during the first years of the company – Charles had developed an interest in aviation but was killed when his primitive Wright Flyer aircraft crashed at Bournemouth in 1910. He was the first Briton to die in a plane crash. Ironically, given Rolls-Royce's later heavy involvement in aeronautics, he'd tried to convince Henry to design a plane engine as early as 1907, but the engineer declined. Henry took the death of his partner badly and his health collapsed. A complete rest was prescribed and he moved first to Overstrand, near Cromer in Norfolk, and then to Le Canadel in the south of France. While there in 1912, he was taken seriously ill and was rushed back to London in a Rolls-Royce 40/50 Silver Ghost converted into an ambulance. An operation saved his life but left him in a weakened state, probably not helped by the trauma of divorce from Minnie the same year.
Except for one solitary occasion, he never returned to the Derby. Instead he bought houses in Crowborough, East Sussex and West Wittering in West Sussex. But his perfectionism and attention to detail wouldn't allow him to relinquish his technical involvement with Rolls-Royce and he insisted on engineers and draughtsman bringing plans to him so he could personally check them. This evolved after the war into a design team working with him in West Wittering during the summer months, while in winter, he'd escape to his villa in the south of France.
One Rolls-Royce aspect that definitely didn't have his blessing was the iconic Spirit of Ecstasy mascot that has adorned almost every car built by the marque since 1911. Henry was ill during its commissioning and when it was revealed to him, he took a great dislike to the chrome statuette, which was based on Eleanor Thornton, the secretary and mistress of Lord Montagu. His opinion was that it did little for his cars save for impairing the driver's view. However, all he could do was insist that it was only officially listed as an optional extra, although practically everybody who bought a Rolls-Royce specified it. For the rest of his life though, Henry was rarely seen in one of his vehicles sporting the mascot.
A mark of Henry's technical genius was demonstrated by the way he came up with the 'R' aircraft engine in 1928. While walking along the beach at West Wittering, he started sketching ideas in the sand. Within a year, the engine, installed in a Supermarine S6 aeroplane, had won the Schneider Trophy race and also set a new world air speed record of 357.7mph. The 'R' evolved during the early 1930s into the PV12 and then became the Rolls-Royce Merlin, which powered Spitfires, Hurricanes and Lancasters during the Second World War. Effectively, Henry's rough drawings in the sand of a West Sussex beach helped save Britain just over a decade later. He was made a Baronet, of Seaton in Rutland (where his ancestors had been millers), in 1930 for his services to aviation, in addition to the OBE he'd received after the end of the First World War.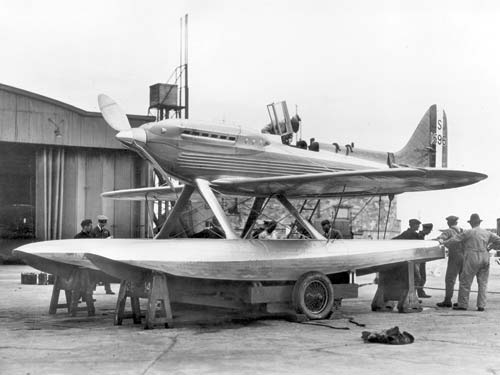 The Merlin engine has another link with Peterborough, other than the engineering wizard who magicked it up. During World War Two, when petrol-powered Merlin engines were vital to the RAF, the Peterborough engine firm of Perkins was asked to develop a diesel equivalent that could be used in small naval craft such as rescue, gun and torpedo boats. It was required to fit in exactly the same space as the Merlin and, at 33.3 litres capacity and two tons, was the largest and heaviest engine ever designed and produced at Perkins' Peterborough plant.
Henry wouldn't live to see the significance of the Merlin though. In 1931, Rolls-Royce bought Bentley Motors, which had gone into receivership, and two years a prototype 3 1/2-Litre model was driven to West Wittering for the boss' approval. He was critical of its suspension, believing a sporty car should have variable levels of stiffness. Soon afterwards, the 70-year old knocked up a design of a new adjustable shock absorber on the back of an envelope and gave it to his nurse and housekeeper, Ethel Aubin, to pass onto the "boys at the factory." He died the following day, 22 April, 1933. His sketch didn't reach Derby until after its creator had passed way.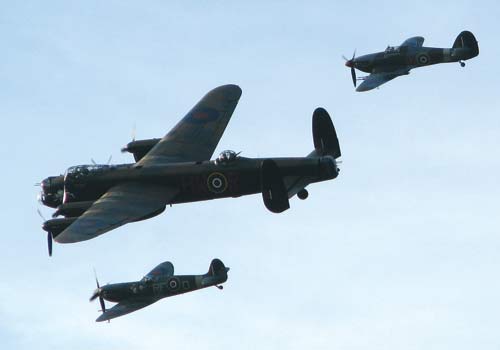 Rolls-Royce initially kept his ashes beneath a statue of him at its Derby factory. But in 1937, the decision was taken to place them elsewhere. The company settled on St Andrew's Church in Henry's birthplace of Alwalton, where his – and its – story had started over three quarters of a century before. His legacy continues to this day, albeit with Rolls-Royce now split into two different separate businesses. The car side still makes some of the most respected, prestigious and luxurious vehicles around, while the aviation arm is the world's second-largest maker of aircraft engines, with revenue in the billions and around 40,000 employees. And all this sprung from a small mill by the side of the River Nene and the steamy, grimy railway workshops of Victorian Peterborough.
Leave a Reply