Rolls – Royce: Born In Peterborough
ROYCE MEETS ROLLS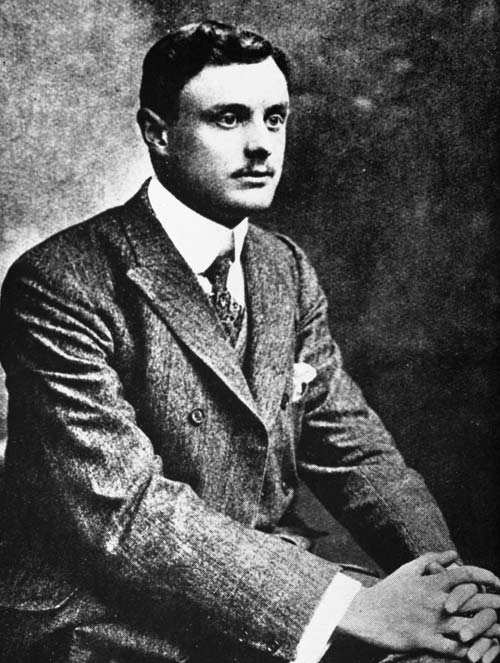 The first Royce car, the genesis of everything that would follow, appeared on April Fool's Day, 1904. But it was far from a joke; the two-cylinder model with 1.8-litre 10hp engine was finished to an exceptionally high standard. Another two versions followed, with one ending up with Henry Edmunds, a director of the firm. He was so impressed that he sent a photograph and details to a friend who ran a French car agency in London, a certain Charles Stewart Rolls.
Charles was 15 years younger than Henry and came from a totally contrasting background; he was the son of a Baron and educated at Eton and Cambridge. He had formed CS Rolls and Company in 1902 to sell continental cars in London but his upper class background made him patriotically keen to find a suitable British model to sell as well. When he saw the Royce 10hp, he was intrigued enough to want to find out more. As a mark of how the social structure of the country was starting to shift with the dawn of 20th century, it was the posh Honourable Charles who travelled up to Manchester, rather than working- class-lad-made-good Henry trekking down to London for an audience. The historic meeting, arranged by Henry Edmunds, took place over lunch at the Midland Hotel in Manchester on 4 May 1904, just over a month after the first Royce automobile had been finished. Its outcome was that Charles agreed to take as many cars as Henry could supply and sell them through his London agency. The proviso was that they would be badged as Rolls-Royces.
A legendary motoring name had been born. The legendary company followed in 1906, when Charles and Henry formed Rolls-Royce Limited together. Rolls was the money, Royce supplied the brains andbrawn. As chief engineer and works director, his salary was a then very impressive £1250 per annum plus four per cent of any profits over £10,000. Royce and Company continued as a separate entity up until 1932 when it was taken over.
Henry prized high quality engineering and integrity lived by the motto "Whatever is rightly done, however humble, is noble." He set Rolls-Royce Limited along the path of prestige and luxury it continues to tread today. If a car component wasn't up to his exacting standards, he would simply make an improved version. This made his cars very expensive, but also gave them an enviable reputation as the best in the world. His masterpiece creation, unveiled in 1906, proved highly noble yet far from humble. The Rolls-Royce 40/50 model – eventually to become more famously known as the Silver Ghost – was revealed at the London Motor Show of that year. The company only built bare chassis and fitted them with 7-litre (later 7.4-litre) engines and running gear. It was up to the affluent owners to commission suitably elegant and enormous bodies to grace them.
Leave a Reply