Rolls – Royce: Born In Peterborough
THE RETURN TO PETERBOROUGH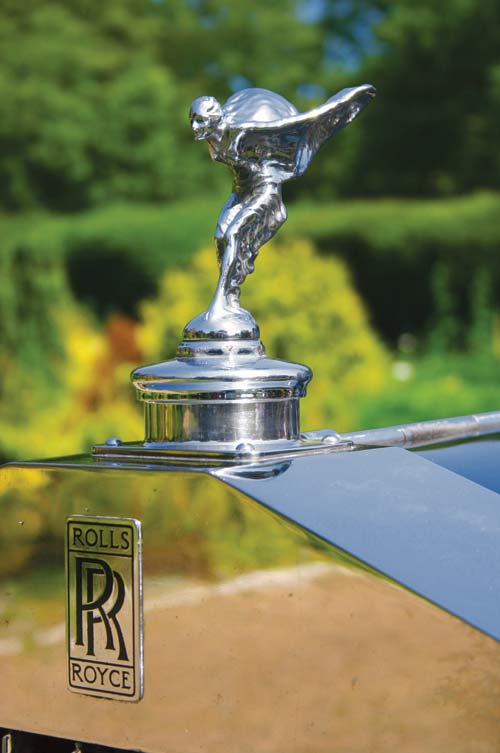 He returned to Peterborough aged 14, thanks to the financial assistance of an aunt. She came up with the £20 premium required to get him an apprenticeship with the Great Northern Railway at its workshops in the city. Peterborough at the start of  Peterborough at the start of the 19th century was a sleepy and small provincial city but the coming of the railways from 1845 caused its size and population to explode. Its location on the main line between London and Edinburgh, as a major junction, made it a prime location for the Great Northern Railway to site a major works. If his early years in the local mill had stirred Henry's interest in engineering, then it was his time with the Great Northern in Peterborough that gave him a practical grounding in, and intense enthusiasm, for it.
He might well have stayed and gone onto a career on the railways, had not his aunt's money ran out. After three years, the teenage Henry was forced to move back to London again. This time though, what he learnt in Peterborough stood him in good stead and he managed to get a post with the London Electric Light and Power Company, as a light tester, in 1882. His dedication to duty, plus the way he made up for the shortcomings in his education by attending night classes, impressed his bosses sufficiently to appoint him the chief electrical engineer of its northern subsidiary, the Lancashire Maxim and Western
Electric Company, which at that time was introducing electric lighting to Liverpool. However, this regional offshoot failed and a once-again unemployed Henry decided to set up his own business in neighbouring Manchester. In collaboration with Ernest Claremont, a friend from Liverpool, he founded FH Royce and Company to manufacture small domestic electrical items such as switches, fuses and bell sets. Ernest contributed £50, Henry came in with £20 of his savings. From this small acorn sprouted a highly successful business that, by 1894, had expanded into making dynamos and electric cranes as well. On a personal level, things were also going well for Henry, with the delightfully-named Minnie Punt becoming his wife in 1893.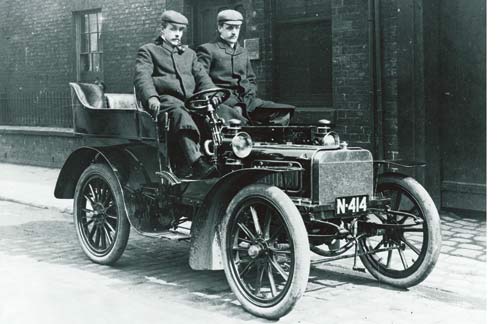 However Henry was already well-used to things turning bad and the outbreak of a British Empire conflict in 1899 had major repercussions for him and his business, despite happening thousands of miles away. By now the company had changed its title to Royce Ltd and opened another factory. But the Second Boer War in South Africa brought about a decline in trade and domestic investment. This was in addition to increasing competition from overseas competitors in Germany and the USA. The firm went into a decline and Henry became ill through overwork and stress. His doctor suggested that one of the new-fangled automobiles might be a welcome distraction and help prevent him from over-exerting himself.
So, in 1901, just a few months before the death of Queen Victoria ushered in the Edwardian era, Henry flung himself into the 20th century by buying a French De Dion Quadricycle car. The following year, this was supplemented by a secondhand Decauville. However, Henry found himself very disappointed with it and set about using his engineering knowledge to improve it. Actually, that's an understatement. What he actually did was completely build a new car from scratch, albeit one based on the Decauville. He borrowed a corner of the factory workshop and two apprentices in order to do so. This was something his colleagues regarded with suspicion, as cars were still very new, dangerous and unreliable, with many people believing this flash-in-the-pan technology simply wouldn't catch on. However, he was the boss and so largely left to his own devices and tolerated.
Leave a Reply