Living History | The British-Pakistani Community in Peterborough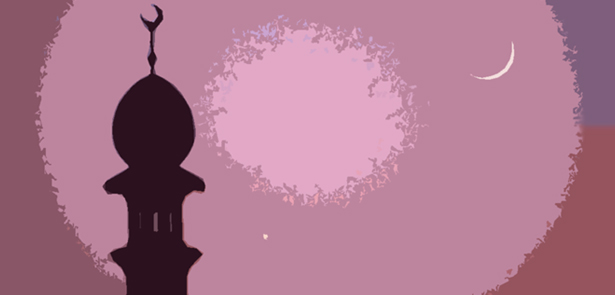 Raja Tahir Masood investigates the recent history of Peterborough's British-Pakistani community
Background
The very first community members' names, which appeared on the electoral register in 1959/60, were Noogrn Mohammad and Kluzir Mohammad at 110 Russell Street. The closing deadline for the registration was 10 October 1958. The following year 1960/61, the Electoral Registration from the same address was under the name of Mohammed Suleman and the closing registration deadline was on 10 October 1959.
According to Haji Mohammed Suleman, now one of the surviving elder members of the community, he purchased the house from Chaudhry Fakeer Mohammed and that he along with his indigenous wife were residents in the property. After evaluating the situation, it makes sense that Chaudhry Fakeer Mohammed's passport name was Noogrn Mohammed and his wife was called Kluzir Mohammed. (Although I am aware most early arrivals were illiterate or probably unsure about the Electoral Registration process, my evidence is based on recorded information.) After considering the evidence, I am happy to confirm Noogrn Mohammed alias Chaudhry Fakeer Mohammed was indeed the first Pakistani to have arrived in Peterborough.
Another elder member of the community is Mohammed Nazir, from the village Kalyal Bainsi, said he arrived in Peterborough in late 1950s with two other friends Fazal Hussain and Mohammed Yaqoob. A mutual friend provided them with transport from Bedford and informed them that Peterborough was a city of opportunity with good employment prospects. Unfortunately, the three had only been in the country for a short period and were unfamiliar as to how to acquire living accommodation and at nightfall without much choice, the three spent their first night in the town centre under the historic Guildhall building. Their second night was spent in the railway station waiting room. On the third day, in sheer desperation, they headed towards the nearest residential area, Cromwell Road and knocked on residents doors and asked for accommodation. All three were lucky to find accommodation on an individual basis with Italian families.
My late father Haji Anayat Ali from the village Morah Bari in Islamgarh was also amongst the early arrivals in the city in 1959. Father first arrived in Sheffield in 1958, and a few months later moved to Nottingham in search of employment and several months later came to Peterborough. My father was employed by the London Brick Yard as a truck driver and he lodged with an Italian family in Stanground.
Employment prospects
According to the earliest arrivals, Peterborough was renowned for its good employment prospects in the brickyard industry, and Perkins Engines was actively recruiting workers. In addition, several smaller foundries such as Die Casting and Combex Limited were seeking workers. After the first migrant arrived in the city, many other members of the community followed through their connections. This enabled the city's community to grow and establish a permanent base in Peterborough.
Employment
The newly arrived migrants were often employed on unskilled, low paid, noisy and demanding jobs. Many worked on permanent night shift jobs because the local indigenous people declined them, citing them as undesirable. Migrants worked from 12 to 16 hours a day and earned £5 to £6 a week. Most walked several kilometres (sometimes even up to 15 kilometres) to and from work on a daily basis. This took considerable time but they were a determined, resilient and high-spirited group of people and nothing seemed impossible to them.
The newly-arrived men were young, fit and healthy, seeking paid employment and took jobs at brick yards, small foundries or the railways.
Restricted diet
The early migrants faced a restrictive diet as no halal meat or spices were available locally. The community was dependent on live poultry sold at the Cattle Market or they travelled to the nearest cities of Nottingham or Leicester to buy their essentials. In the early 1960s, Chaudhry Mohammed Aurangzeb opened a halal butchery and grocery shop on Cromwell Road. This provided the community with the dietary requirements it needed.
Whilst discussing the community dietary needs, I am reminded of a well-known Englishman by the name of Bill who sold live poultry, fresh fruit and vegetables door-to-door to the British-Pakistan community in the Gladstone Area, in a small truck with his son. He must have traded with the community for 30 to 40 years.
Early racism
Apart from culinary complications, another major problem early migrants faced was direct, rampant racism, where people were racially abused, intimidated, threatened, chased whilst walking alone, physically attacked; so-called 'Paki-bashing' was a regular occurrence. The earliest generations were very law-abiding, non-confrontational people and they generally accepted that racism was part of their everyday life to be endured. Sadly, racism has claimed several young peoples' lives in Peterborough.
Despite enduring daily racism, many members of the community have positive memories about their early days while seeking help from the likes of taxi drivers and police officers to search for and to reach their destinations, as most spoke very little English and usually had a piece of paper with an address written on it.
Community population
For the last half century, the Gladstone area has been the established base of the British-Pakistani community in Peterborough, although large numbers of the community members also reside in other areas of the city namely New England, West Town, Park Ward, Dogsthorpe and Eastgate.
In recent years, the community population has outgrown what Gladstone can provide. In 2011, the Census recorded community population in Peterborough was 12,000. This is resulting in even greater numbers of residents requiring relocating to more affluent areas of the city such as Park Ward, Netherton and Longthorpe.
Community prosperity
Since the closure of many old established heavy industries, new sets of opportunities have been created in other sectors for the entrepreneurial members of the British-Pakistani community. Their new established businesses are in second-hand car dealers/garages, property letting management services, insurance companies, supplying workforce, 'buy-to-let' properties and property trading as well as managing other successful businesses. Many have become prosperous through their new businesses and this has become evident in their improved lifestyles: buying expensive cars; their children being educated at private schools; taking more foreign holidays; and residing in more prestigious 'upmarket' areas of Peterborough.
Leave a Reply