A new year, a new face at Sacrewell!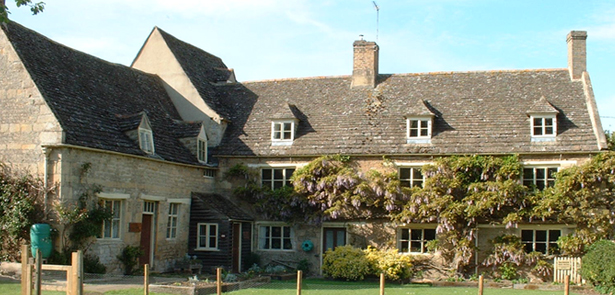 A little known fact about Sacrewell, is that it's part of a charitable trust, the William Scott Abbott Trust, which formed more than 50 years ago to provide an agricultural education for all who seek one. With a new General Manager at the helm, there are changes afoot... So, who is the woman behind Sacrewell? Megan Allen spoke to General Manager, Debbie Queen about her vision for Sacrewell
First of all, can you tell us a little bit about your background?
I'm a southern [USA] gal, born and bred in the mountains of east Tennessee. I've worked in the charity/non-profit/ education sector throughout my professional career, including working as a volunteer coordinator for the Girl Scouts USA, a camp director at an exotic game and outdoor education ranch, a tour guide at a Roman gold mine in Wales, and, for the past 12 years, a project manager, consultant and general manager for the National Trust.
Moving to Peterborough was a big decision, what appealed to you to take the job at Sacrewell?
This job is about leadership and developing a team to deliver excellent experiences for every one of our visitors. There is a quote that hangs on our wall from the Trust's founder, William Scott Abbott – it says "I have always had in mind the creation of a sound, practical, enterprise, preserving what is best in our country way of life, and based on sound, practical farming, as all country life must be." That quote excites me, it really speaks to the heart of what this place is all about – so how could I not want to be a part of that vision?
So with your experience in mind, what will you bring to the farm?
My interests and experience are in alignment with our aim to promote agricultural education and to provide an insight into rural life to everyone. I think I bring fresh eyes, creativity and a strong desire to involve my team in creating the future here at Sacrewell. I want to ensure that we focus on keeping our visitors at the heart of what we do.
You've been in post for a few months now. What has struck you most about Sacrewell?
The potential. Everyone that I've met – and that is no exaggeration – has said there is so much potential here. We are uniquely situated between city and rural, and we have an incredible story to tell, linking the reality of our food production to people's daily life.
What can readers of The Moment expect from the Sacrewell visitor experience?
Ultimately, I want our visitors to know that a day out at Sacrewell will be a fun, full day out, and a great backdrop to creating lifelong memories. Whether you come for our outdoor theatre events in summer, to explore the recently refurbished 18th Century Watermill, or join one of the farm walks with our tenant farmers Riverford Organics, there will always be something going on here. And, of course, there are all the animals to see and feed, our awardwinning camping plus a great Playbarn. It sounds cliché, but at Sacrewell there is genuinely fun for the entire family.
With that in mind, where do you see Sacrewell in five years' time?
We'll be recognised as the authority on agricultural education. Every person in Peterborough will have an opportunity to come to Sacrewell to learn about food and farming, on day trips or through residential stays. Our apprenticeship and training schemes will provide international opportunities for learning exchanges. And we'll be seen as a great employer, providing real opportunities to be a part of something big.
Coming from Tennessee and later, Wales, what was your first impression of Peterborough?
It's so cosmopolitan and friendly. I've been in west Wales for the past 12 years – absolutely beautiful, but somewhat remote. Peterborough has so much to offer, and I've really enjoyed getting out and about.
About Sacrewell Sacrewell is open all year. More information and a full history of Sacrewell can be read at www.sacrewell.org.uk
Leave a Reply