Oundle Festival of Literature and Oundle International Festival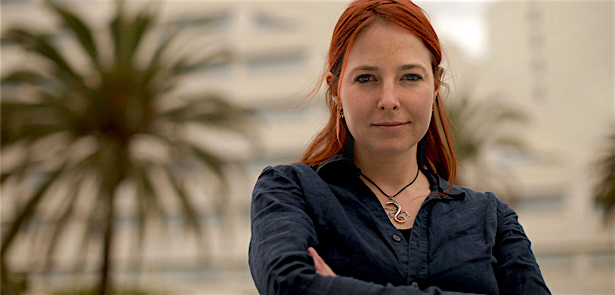 The festival is one of the few to run throughout the year, giving organisers more freedom to book busy authors. The result is a broad range of first-rate authors, illustrators and poets. Here are just a few to look forward to
Victoria Hislop talks about her book Those Who Are Loved on 17th June at 7.45pm at St Peter's Church, Oundle. The book is set against the backdrop of the German occupation of Greece, the subsequent civil war and a military dictatorship, all of which left deep scars. Victoria sheds light on the complexity of Greece's traumatic past and weaves it into the dynamic tale of a woman who is both hero and villain. Tickets £8 (£6).
On 1st August Ursula Buchan is in conversation with Adam Begley to discuss the art of writing biography and her major new work Beyond the Thirty Nine Steps, a biography of her grandfather John Buchan, creator of the modern thriller. Catch her at St Peter's Church from 7.45pm. Tickets £8 (£6). Terry Waite arrives at St Peter's Church on 27th September at 7.45pm to share tales from his book Travels with a Primate: Around the World with an Archbishop. We join the Archbishop, his unflappable Chaplain, Terry and a host of other colourful characters as they travel around the world. Along the way, the Archbishop meets the Pope in Ghana, has a photo call with koalas and meets the crowd via an 'archmobile' in Canada. Tickets £9 (£7).
Then on 7th October it's over to The Great Hall for an evening with Alice Roberts as she stops by Oundle on her national tour. Alice will share insights, anecdotes and behind-thescenes stories from her personal journey to explore Britain's past, with footage from her TV programmes and excerpts from her books. Tickets £20 (£18).
● Full details and future events at www.oundlelitfest.org.uk
● Tickets available from the Oundle Box Office: 01832 274734, www.oundlelitfest.org.uk Have a look at our early bird offers. Box office open Mon-Fri, 10am-4pm.
Oundle International Festival
The ever-popular Oundle International Festival returns for its 35th year with something for absolutely everyone to enjoy. Tickets are on sale now, so take a look and make the most of it!
Launching the Festival on the 4 July is the Welcome Ceilidh, jointly hosted with the Oundle Fringe Festival, who will be running complementary events alongside the International Festival throughout the ten days. Continuing the folk genre, the Festival is delighted to announce the return of Kathryn Tickell with her band The Darkening, offering a wealth of Northumbrian tunes.
Ronnie Scotts' All Stars also return following their sell out concert two years ago, and there's plenty for classical music fans too: an evening celebrating Wagner plus two events dedicated to Bach. As always there will be lunchtime recitals showcasing fabulous young musicians, beginning with George Garnett, 2018's Oundle Young Musician of the Year.
Outdoor events feature heavily with two theatrical productions: a performance of Much Ado About Nothing by The Handlebards, while for those slightly younger of heart, Heartbreak Productions return to Barnwell Country Park with their sell-out adaptation of David Walliams' Gansta' Granny.
Barnwell Country Park will also be hosting its sixth Music in the Park presenting outstanding regional brass bands throughout the day, while on the Sunday there is a 'recreation' of the Oundle Peace Games that took place on the Cricket Ground in July 1919. The Party at the Wharf closes the Festival and can only be described as Oundle's party of the year! This year's headline act is none other than ABBAMANIA. Relax, dance, sing and laugh while enjoying an array of food, drink and entertainment.
● For further details and tickets visit the Oundle Festival Box Office on New Street, call 01832 274734 or visit www.oundlefestival.org.uk
Leave a Reply