Music Hub: Introducing Signature Music Festival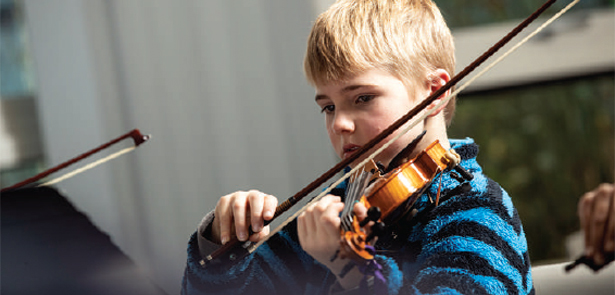 A brand new Music Festival is coming to Peterborough in March. The Signature Music Festival is sponsored by the Peterborough Music Hub, and is being arranged by experienced festival organisers Moira Lester and Shirley Hallam
The competitive Music Festival will run along traditional lines, with classes from elementary to grade 8 standard in strings, brass, woodwind, piano, vocal and Rock School (drums, keyboards and electric guitar). The aim of the festival is to give young people the opportunity to showcase their talents and receive feedback from professional musicians. All entrants will receive a certificate, and each class winner will receive a medal.

Shirley explained: "The value of musical education is widely acknowledged, and we want to do everything we can to support young musicians, their parents and teachers." Moira added: "We were delighted to be approached by the Music Hub to organise this event. Peterborough has a wealth of musical talent and many have gone on to professional careers." Signature Music Festival 2019 is aimed at solo and duet performers aged 18 and under.

However, if the festival goes well this year there are plans to extend next year with classes for choirs, ensembles and adult performers. There will also be an opportunity for young singer/songwriters, instrumentalists and bands to compete in the exciting and contemporary Youth Music Showcase on Friday 29th March at 8.00pm.

This event, sponsored by and hosted by Breve Music in Rivergate, will give young performers the opportunity to present their music, which should be an original composition, or a creative interpretation/ arrangement of an existing piece of music of any genre. Constructive feedback will be given by industry professional Brooke Peverell, and the prize is a studio recording experience courtesy of Breve Music. Budding young musicians are encouraged to enter.

● The Signature Music Festival is taking place at the Peterborough Citadel 26-29 March. ● Audience tickets cost just £2. The Festival organisers are also looking for outgoing and friendly music lovers to volunteer to help. To find out more, email . ● Full details, including entry forms, are available at the Festival website www.signaturemusicfest.org
Leave a Reply