Music for the arrival of spring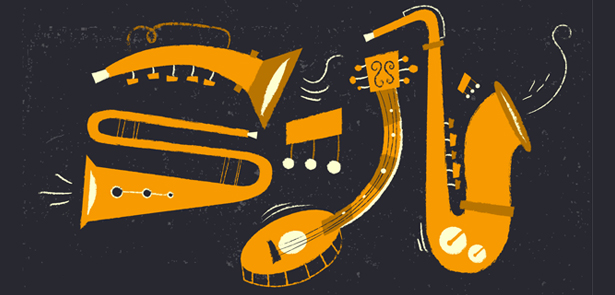 With so much great music happening across the city over the coming weeks, there really is something to sing about this spring.
To find out more about Peterborough Music Hub visit www.peterboroughmusichub.org.uk or email
Thursday 15 March
New Youth Music Showcase
The New Youth Music Showcase celebrates the city's young composers and songwriters. Once again professional singer/songwriter and 'Strictly' vocalist Hayley Sanderson (pictured) is scheduled to provide feedback on the night and will decide who wins the prizes. The event offers a superb opportunity to hear original music from some of the city's most talented young composers and songwriters and makes a terrific night out. The event (sponsored by Breve Music in Rivergate) forms part of the Peterborough Music Festival, with events at the Key Theatre throughout the week – including a World Heritage Music Concert on Tuesday 13 March and the Festival Final Concert on Saturday 17 March.
● Tickets for the Showcase performance cost just £5 (£3 concessions) from the Key Theatre Box Office. Tel: (01733) 207239 or online at www.vivacity-peterborough.com  
Saturday 17 March
Peterborough Centre for Young Musicians feature at Nene Performance
Nene is a new piece of music from composer Benjamin Till celebrating the people, places and history of the River Nene. Following its premiere at the Royal Albert Hall in November, Northamptonshire Music and Performing Arts Trust and Peterborough Music Hub, will present a performance of Nene at Peterborough Cathedral – starting at 7pm – featuring a massed choir, including children from local schools. The evening will also premiere a new piece by Martin Bright for the Peterborough Centre for Young Musicians' Percussion Ensemble – Reeds Sway at Water's Edge, with dancers from Ken Stimpson Community School, choreographed by Jordi Guitart.
● For further details and ticket information visit www.NMPAT.co.uk/Nene  
Thursday 22 March
Schools Make Music
This year's Schools Make Music concert plays at the city's superb KingsGate Conference Centre, starting at 7pm. This free event provides a fantastic showcase opportunity for schools across Peterborough to demonstrate musical excellence and achievement.
● Email for details.  
Sunday 18 March
City of Peterborough Symphony Orchestra
The CPSO welcomes Charlotte McAuliffe, a former Peterborough King's School pupil, as the soloist for Elgar's popular cello concerto at the Spring Concert on Sunday 18 March 2018, 3pm-5pm at the Queen Katharine Academy, Mountsteven Avenue, Walton. Charlotte studied at the Royal Northern College of Music and is a previous winner of the Peterborough and Oundle Young Musician of the Year awards. Matinée Musicales by Britten/Rossini and Symphony No 5 by Vaughan Williams make up the programme for what should be a most enjoyable concert.
● Ticket information from www.cpso.org.uk  
Saturday 24 March
City of Peterborough Youth Ensemble
CPYE meets on Thursday evenings during term times with free Taster Sessions each week. For details visit www.cpye.org.uk They are joined by the City of Peterborough Concert Band for a Spring Concert at St. Andrew's United Reformed Church in Ledbury Road, Peterborough, starting at 7pm.
● For tickets email  
St. John's Church – Cathedral Square
Music plays a large part in the array of events presented at the city centre venue. The venue's 'Tuesdays Till Two' concert series starts after Easter. There will be a concert every Tuesday at 1pm until 12 June. The first event is a piano recital by noted Russian pianist Alexander Ardakov, at 1pm on 17 April. Meanwhile Piccolo (a monthly classical music concert specially designed for children under five) continues at 10.30am on the first Thursday of each month and is still only £4. The 5 April concert will feature pianist Ruby Topping and the following month (3 May) will feature local flautists Deirdre Culloty and Pippa Wilson.
● Full details can be found on the St John's CIC website: https://stjohnscic.wordpress.com/  
…and there's more to come this Summer!
Later this year Ferry Meadows Country Park will be celebrating its 40th year and will be holding a "Culture Weekend" (30 June-1 July) for visitors and the local community to enjoy. Planned activities include "music in the park" with performances by local music groups. Adrian Oates, Head of Fundraising at the Nene Park Trust, would be pleased to hear from local musicians and will be registering interest from those willing to perform at the event.
● Email
Image: www.freepik.com/free-vector/jazz-music-instruments_818385
Leave a Reply