Live Culture: City of Culture?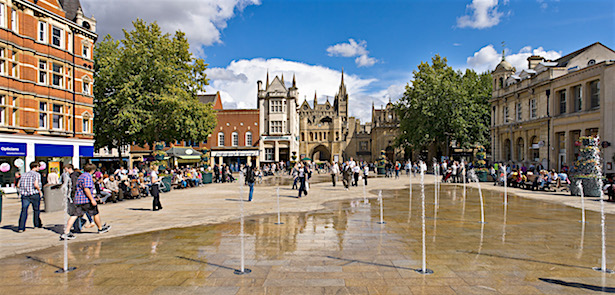 Jumped Up Theatre's Kate Hall on Peterborough's cultural ambitions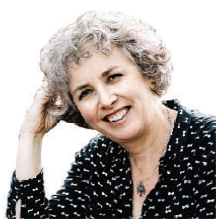 'Peterborough, UK City of Culture'. Or is it 'Peterborough, UK City of Culture?' When you hear that what do you think? I predict reactions will range from highly sceptical or dismissive to wildly enthusiastic, and often unrealistic.
The track record for the UK City of Culture, inspired by the European City of Culture model, is short. Only Derry-Londonderry (2013) and Hull (2017) have held the title so far, with Coventry picking up the baton in 2021.
It was an inspiring decision to start with Northern Ireland, and Derry-Londonderry – neatly dealing with the contested identity of the city. The programme faced up to the city's troubled history, acknowledging painful ghosts and exploring a future identity for all of its communities.
The choice of Hull was mocked by some who considered this isolated, post-industrial city of the edge of the North Sea, surrounded by the flatlands of East Yorkshire as an uninspiring choice. They reckoned without the city's significant civic pride and heritage.
Hull's programme built on existing cultural infrastructure, such as the Ferens Art Gallery and the Freedom Festival. Art also reframed the city's heritage with ambitious one-off projects, such as filling by-ways and bridges with a sea of 1000's of naked volunteers, painted in hues of green and blue, for photographs by the acclaimed Spencer Tunick. There was also the "sudden" appearance of a 75 metre long wind turbine propeller in Victoria Gardens.
My main lasting memory was of the population of Hull getting behind the programme. Trolling and moaning was at a minimum. Thousands signed up to take part. Not all stripped naked for the sake of art, many of them acted as enthusiastic hosts, greeting you at the station or as guides to the Turner Prize exhibition. 95% of Hull's population attended events, many of which felt like parties on the doorstep of their communities.
Coventry's City of Culture will be even closer for a visit and judging by the staff recruitment there is a big emphasis on engaging the different cultural communities and young people – suggesting a commitment to reflecting the city's future. I hope they also do a good spin on "being sent to Coventry" (!)
So, can Peterborough put its hat in the ring for UK City Of Culture in 2025? Or 2029? I have heard this aspiration presented by a broad church of politicians. But the detail has been scant. So why fly this kite?
The European City of Culture programme, which has included Liverpool and Glasgow, where it was considered to have had a transformative effect, was created in 1985 with the aim of bringing the continent's cultures together. The newer UK City of Culture, from the few examples we have, seems to be about bringing a city together and using the past to propel it towards a new, more ambitious and bolder future.
So what is new identity and future that we want explored? Where are the cultural institutions that have a track record in commissioning and hosting international standard arts events? Do we have the capacity to do the necessary fundraising, as the UK title itself, whilst hard won, comes with no specific funding? And how would we engage 95% of the city, ranging as it does from rural to suburban to urban, at once multi-cultural whilst also leaning towards isolationism.
It's going to take bigger dreams than having a university (hardly a unique ambition) and more than the suggested £5 million. Hull City of Culture cost £32 million (over three years, as you have to build up to create momentum and wind down to laydown legacy). But this did reach audiences of 5.3 million (four of those visits were mine) which contributed in excess of £300m to the economy.
So, the return on investment can be great, if you get it right. Suddenly the appeal for politicians to talk up the idea become clear. It will take vision and boldness to get us there, with some substantial long-term investment. And it should be the communities of Peterborough who shape and drive that vision in 2025, 2029, 2033 or whenever, as that has proved to be the recipe for success elsewhere.
Up for it? No! (Pah, your time will come…) Yes! (So what are you going to do about it..?)
Leave a Reply