Live Culture: And… action!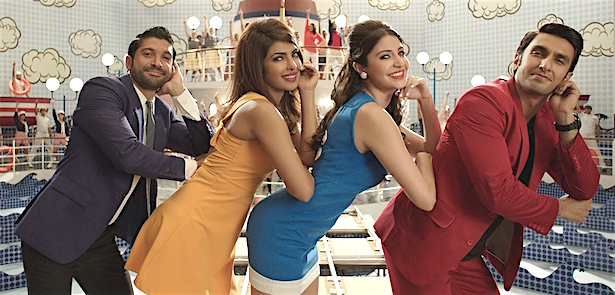 Jumped Up Theatre's Kate Hall on the city's film scene
What's your film-watching ritual? Crashing on the sofa for a family film night? Date nights with buckets of popcorn? Hanging out with those who share your obsession with foreign films or sci-fi or social justice? Or are you making your own films? Access to smart phones and the internet means we all are only a YouTube clip away from media stardom.
The many options suggest that, despite predictions, film in the 21st Century is booming. Peterborough's film scene is certainly flourishing. The Showcase has been given a refurbishment – those reclining seats certainly make sitting through a sub-standard Disney all the comfortable. A new cinema is also being built within Queensgate, which will hopefully bring more life to the city centre at night. And there is a new film festival, Gateway, this November.
And if that's not enough, have you tried the live screenings at the Showcase and the Key Theatre? Live screenings are broadcasts of live productions from venues ranging from The National Theatre to the O2 arena. You can watch a performance at a cinema ten minutes from your house at a fraction of the price of the venue audience.
For me live screenings are a way to catch up with those block buster productions which I don't have the time and money to see in-situ. They also often include captioning and audio-description, opening up access to people with sensory disabilities. It isn't quite the same as the real thing, in fact going to a great live screening makes me want to see the show live, but it's no more a compromise than watching a Hollywood blockbuster on your TV, or laptop, because you missed seeing it in the cinema.
Peterborough has had an independent film culture for some time, the Peterborough Arts Cinema has been programming for over 70 years and meets regularly at the John Clare Theatre. More recently some new film clubs have emerged, such as Frame, screening films, any with a strong campaigning theme, at Metal's base at Chauffeurs' Cottage. I also took part in a Cine-Sister project, which focuses on film screenings and workshops promoting female identifying filmmakers in the leadership roles. This suggests a good appetite for independent film, and a festival can be a great way to try something new.
The new Gateway Film Festival this November is the brainchild of Emily Steele, the curator of Cine-Sister. Emily's programming demonstrates what a great festival can look like, working with independent cinemas across the region, including Ely and Wisbech, and teaming with local partners to create unique experiences. I am particularly looking forward to the Bollywood night at The Undercroft in Hampton on 15 November, where the festival feel is being fed, literally, with food by Maharanis Hampton and live performance by local dance group, Bollysouls during the interval for the headline film, Dil Dhadakne Do.
I am also intrigued by the Surreal Words event at The Key Theatre on 17 November. Emily is teaming up with the new Poetry Festival, Syntax, and presenting surreal silent movies underscored by local poets and spoken word performers – sounds like a unique and unforgettable evening. The wider festival includes classic black and white cult movies, family workshops and short by local film-makers.
Screens have taken over our lives, so it feels very timely that film in Peterborough is thriving. I hope that one day this month, rather than scrolling through Netflix for something that will still be there tomorrow, you get out there and enjoy a communal film experience. Whether it's at a multiplex, or a special experience created by a local independent film promoter, it can be great to share that collective moment of laughter, or fear, that only the big screen can provide.
To find out more, visit:
syntaxpoetryfestival.wordpress.com
Leave a Reply