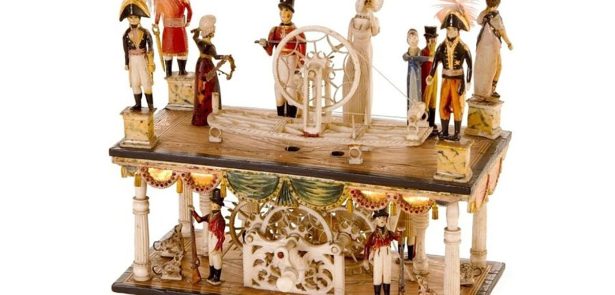 Would you like to be a member of the Friends of Peterborough Museum & Art Gallery? We are relaunching the Friends of the Museum and looking for new members and new ideas!
The Friends of Peterborough Museum & Art Gallery was formed to promote, support, assist and improve the Museum & Art Gallery, and they have been performing these duties for 28 years since their inception in 1994. The Friends have been actively engaged with a variety of educational and social activities aimed at developing links with the growing population of Peterborough and the educational infrastructure. This is to ensure that all levels – from children to the mature – may enjoy, learn and appreciate the superb content of the Museum & Art Gallery. These actions will enable the Friends to develop funds to acquire artefacts, art and objects related to the rich history that surrounds Peterborough.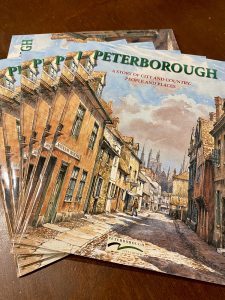 The Friends have raised funds for several Museum projects, including the acquisition of a Nathan Theodore Fielding painting of two children mounted upon a pony in the garden of the original house that stood on the present Museum site. The original house is clearly shown in the background of the painting, with gardens which originally ran down to the Nene riverbank. The sum of £70,000 required to purchase the painting was raised through the diverse efforts of the Friends and the painting was the first of many items of art funded by them.
In 2002, Peterborough Museum launched The Norman Cross Conservation Project through generous contributions from the Friends, Peterborough Museum Society and grant funding. Professional conservators worked on objects from the collection to ensure the preservation of this amazing work.
The Friends raise these essential funds through a programme of lectures and social events, and their status and constitution enable the Friends to apply for funding from the National Lottery to support the Museum & Art Gallery. The work of the Friends since its foundation has contributed to the success of the Museum & Art Gallery and placed them at the centre of cultural Peterborough. As a member you will receive a quarterly Musings newsletter, which has articles of local interest and history along with upcoming events, reduced admission to the lunchtime lectures programme, as well as advanced notice of upcoming Museum exhibitions and events.
The Friends are relaunching after the Covid-19 pandemic and are looking for new members with a real passion for Peterborough Museum & Art Gallery and the history of Peterborough. The Friends are a great way to meet like-minded people, and a real opportunity to make a difference to culture in the city. We are looking to expand the events with new ideas and launch a youth Friends' group that will ensure the future of the group for many years to come.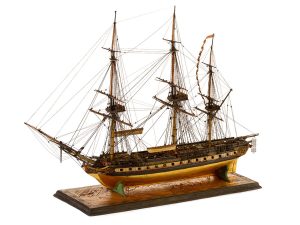 The next lectures are:
The Blue Plaques – Toby Wood (December)
It's a Fishy Business: monitoring fish in the tropics (including tagging sharks) – John Butland (January)
Gertrude Bell: the woman who shaped the Middle East – Ernest Warman (February)
Please contact the Museum for more details: peterboroughmuseum.org.uk
Peterborough Museum & Art Gallery, Priestgate, Peterborough, PE1 1LF. 01733 864663
Leave a Reply