Inspiring young musicians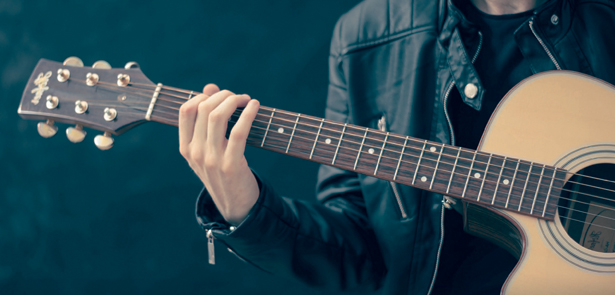 Kate Risdon teaches flute for the Peterborough Music Hub at Peterborough Centre for Young Musicians (PCYM) – but she is also a member of Bournemouth Symphony Orchestra's Resound ensemble; a unique disabled-led ensemble who will be performing at this year's BBC Prom. The Moment talked to her about the ensemble, and how it's inspiring more people than ever to get actively involved in music
How did you first become part of BSO Resound?
Like most musicians I have a bit of a portfolio career, teaching and performing, and I answered a call-out for musicians to become part of an ensemble that was being formed in December 2017. So, it's very new! The conductor, James Rose, is working to explore new ways of directing, using a head baton instead of hand gestures. The ensemble of six musicians, all of whom have a disability of one sort or another is working with James, and has just performed concerts in three local schools in the Bournemouth area, for children with special educational needs. We are also embedding into the main symphony Orchestra for two concerts in the Summer, one in Meyrick Park in Bournemouth, and the other at the BBC Proms on 27 August. We're performing with the BSO in the 'relaxed Prom'. This is the second of its kind at the BBC Proms and offers an informal environment for all to experience world-class classical music. The Relaxed Prom allows audience members of all ages to enjoy a symphony orchestra concert in a more relaxed atmosphere. The concert is open to all audiences, and the environment is specifically adapted for concertgoers with autistic spectrum conditions, those with sensory, communication or learning difficulties and anyone else who would benefit from a less formal environment.
What kinds of disabilities are we talking about within the ensemble?
There are musicians with a range of physical disabilities and sensory impairments, (for example, I have no vision). There are also two musicians with autistic spectrum conditions. but apart from ensuring that we accommodate each person according to their access needs, (such as wheelchair access, or in my case, Braille scores) we don't really focus on anything other than rehearsing and performing the music to a professional standard.
Is your own disability something you talk about with your students?
When I'm teaching the issue of disability is one that I don't really focus on. We don't talk about it, we talk about music and learning the flute! It's there, because I use braille music scores in my lessons. Most of the students I teach are able-bodied, but within schools and PCYM there are some students who have a range of learning needs which I need to take account of. In fact of course, every student is unique and has a unique way of learning. In the end, it isn't a student's disability which determines their success at learning a musical instrument or anything else, but their understanding that learning new skills takes determination and the resilience to continue when it gets a bit difficult. The confidence to try and keep trying is the important factor. Most of the time, my own visual impairment just means finding a modified way of doing the job I need to do. It's the music that we're talking about – and the great thing about kids is they take you as they find you and just get on with it!
PYO Summer Course 2018
Monday 6 August to Friday 10 August
Kingsgate Conference Centre, Peterborough, £75 per person
Join one of the PYO Ensembles this summer for expert, professional music tuition and a chance to play in the PYO Summer Concert – a trip to the movies mixing some of your movie favourites with classical masterpieces used for cinematic scores. Programme to include Barber's "Adagio" as well as Music from Star Wars, Mr. Holland's Opus, Frozen, Tangled, Amadeus and Harry Potter amongst many more. Robin Norman, PYO founder and Head of Performing Arts at Ken Stimpson School says: 'Many schools now don't have orchestras, so this gives more young musicians a chance to come together and play in an orchestra and have that experience of training and playing with other people. The other thing is the social aspect. Students tend to stay in their school groups, but through the orchestra we'll be bringing together people from across all Peterborough's schools – and beyond. As a music teacher I see people in my school who are heavily into musical theatre, orchestral music, rap and rock, and the camaraderie when they are all doing something musical together is great. They say music is a universal language, and it really is. If people have a love of music, no matter what it is, we should be nurturing that relationship.'
● The final concert takes place at 6.30pm on Friday 10 August 2018, at the Salvation Army, Bourges Boulevard; £5 per audience ticket.
Ensembles involved: ● The Peterborough Youth Orchestra (PYO) Suitable for all Orchestral Instrumentalists Grade 6+ Standard aged under 21 ● PYO Too A Training Orchestra suitable for all Orchestral Instrumentalists Grades 3-5 Standard aged under 21 ● The PYO Chorus A new youth choir to bring together singers of all abilities aged under 21. ● New for 2018, receive tutoring from members of the Britten Sinfonia – East Anglia's own professional orchestra! PCYM is a division of the Guildhall School of Music & Drama and its links with the world-renowned conservatoire provides wonderful opportunities for members looking to attend further training and enter professional music careers. The Centre operates out of Ormiston Bushfield Academy in Orton on Saturday mornings during term time. The Centre – opened in October 2016 – provides sessions for the city's young musicians, aged 5-18. It currently works with junior and senior level wind, brass, piano guitar, percussion and singing ensembles, as well as special classes for very young players. ● For further details – visit www.pcym.org.uk
About PCYM
PCYM is a division of the Guildhall School of Music & Drama and its links with the world-renowned conservatoire provides wonderful opportunities for members looking to attend further training and enter professional music careers. The Centre operates out of Ormiston Bushfield Academy in Orton on Saturday mornings during term time. The Centre – opened in October 2016 – provides sessions for the city's young musicians, aged 5-18. It currently works with junior and senior level wind, brass, piano guitar, percussion and singing ensembles, as well as special classes for very young players. ● For further details – visit www.pcym.org.uk
Leave a Reply