Fenland Lives and Land exhibition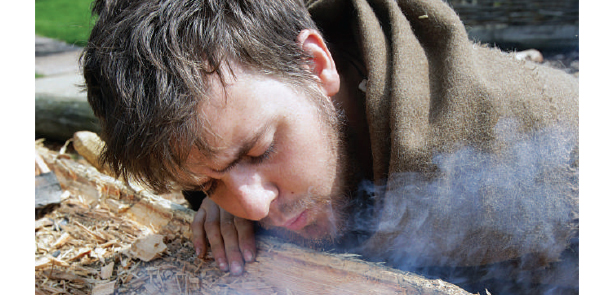 Uncover the secrets of the mysterious Fenland landscape and its people... The Fenland Lives and Land Exhibition opened at Peterborough Museum on Saturday, 17 January 2015 and runs until Sunday, 19 April 2015, featuring strange stories, rare artefacts and a dramatic new film
Fenland Lives and Land is a three-year collaborative project celebrating the heritage, landscape and identity of this unique and important region. Led by Norfolk Museums and Archaeology Service, this Heritage Lottery Funded project has seen four exhibitions and a film co-produced by the museums of the Fens Museum Partnership and a wide variety of community groups from across the region. These exhibitions explore the changing relationship between Fenland people (both past and present) and the unique and vulnerable landscape that has shaped their lives. Constructing the Past: Ancient Fen Crafts and Engineering, as well as the film Bread or Blood.
Constructing the Past
Ancient Fen Crafts and Engineering Constructing the Past looks at the history of the Fens from an archaeological perspective. It focuses on our ancestors' feats of engineering, such as the planning and construction of the impressive array of churches and abbeys that the area boasts. This exhibition explores the archaeological evidence of different materials handed down to us from previous centuries, leading up to and including the medieval period.
Bread or Blood
This dramatic live action film follows the chaos and destruction of the Downham Riots of 1816, which resulted from the terrible economic hardship faced by farm workers and soldiers returning from the Napoleonic wars. Bread or Blood presents this brutal historical event in a thoughtful, creative and chilling way, combining elements of physical theatre, drama and documentary. Created by students of Downham High School, Downham Market Heritage Society, filmmaker Peter Harmer and museums of the Fens Museum Partnership. As well as the Fenland Lives and Land modules, the museum will also showcase archaeological exhibits from its own collections to illustrate the wonderful array of materials and great skills that medieval engineers possessed.
For more information on the exhibition, visit www.vivacity-peterborough.com 
To find out more about the Fenland Lives and Land project visit www.fensmuseums.org.uk
Leave a Reply