Fighter, hero, refugee, neighbour: Being Krystyna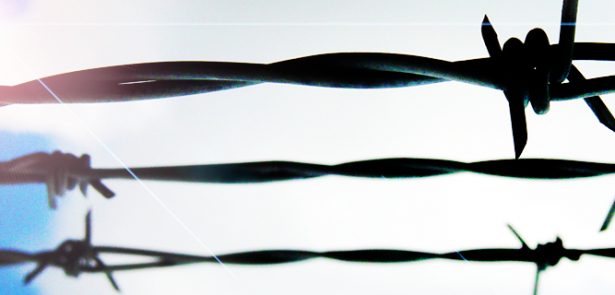 2016 was a turbulent year. There was the US election, Brexit, the growing crisis in Syria, rising hate crime and headlines that seemed dominated by the issue of immigration. It was also a year in which author Carol Browne published Being Krystyna, a book about the lives of two Polish immigrants from very different generations who both settled in Peterborough: one a survivor of the Warsaw Ghetto and the Nazi death camps whose incredible life forms the core of the book; the other a young, modern career woman, through whose eyes her story is told. Toby Venables talked to Carol about the book, and what it has to tell us about our past and our present
How did you come to find yourself telling Krystyna's story?
One day I was invited to a meal at a Polish restaurant by my friend Agnieszka, and met Chris Porsz, who she had invited along. He is Polish, but was born and brought up in Peterborough. Knowing I was a writer, he explained about his mumKrystyna – now in a care home aged 95 – and how he had always wanted her extraordinary story to be written. I'm a fantasy writer, and don't really do non-fiction, but after the meal I said I'd see if I could find anyone who would be interested. I couldn't, and eventually thought: 'Well, if I don't do it, no one will!'
What made you decide to have Agnieszka as your narrator?
Chris gave me the notes he'd taken over the years – he would jot things down when he talked to his mum – but I realised when I saw them that there wasn't enough material to make a story. Then I hit upon the idea of having Agnieszka as the biographer, a character through whose eyes the story could gradually unfold. She visits Krystyna and listens to her – which Agnieszka actually had done – and we also see her going away and researching the background, which provides a means of filling the gaps in the story.
Was it a daunting prospect, tackling subject matter such as this?
Normally for me it's made up beings – elves and fairies! You can do what you like to them. But this is a real person's life – their suffering – and you don't want to sensationalise it. Some of the details that I researched relating to the camps are far more horrible than what I put in the book, but you don't want to turn it into a horror story. When I met Krystyna, I made a point of shaking her hand. I just wanted to touch someone who had been through that cataclysmic thing and survived. But by then her dementia was quite bad, and she was not really able to tell me her story herself. So I had to think: 'If I were Krystyna, how would I want someone to write my book?' It was a tremendous responsibility, because it was someone who couldn't protest. I'm proud of the way it has turned out, and I hope that if Krystyna were able to judge it she would be happy as well. It is a very important story – and it's even more important now, with so much bigotry and hatred coming out. It's never really gone away.
Is that another reason for having Agnieszka in the book – so you can compare then and now?
Agnieszka couldn't have been more perfect really. She has visited Krystyna, of course, but also I thought she would be a wonderful contrast: both young Polish women, but with completely different experiences of life. But also both immigrants into this country. When Krystyna first arrived in England after World War II there was a 'Poles go home' campaign by people who didn't like the idea of them coming here, and in 2016 that's happened again. But they are such a valuable part of the community, especially in Peterborough, where there's a large Polish presence. They have contributed massively to our economy. I know quite a few Polish people with businesses, and several of them have employed me! They've created work for English people. Agnieszka came over here without speaking English. Now she speaks fluent English as well as Portuguese, she has two degrees, works full time for the NHS and is married with a child. She's amazing. She says she could not have done as well in Poland, and has great gratitude for her adopted country.
Where does Krystyna's story really begin?
Krystyna – or Dorca Szafir as she then was – had been used to a good life; she'd had a good education, she used to go to parties and had nice clothes, but when Poland was invaded in 1939, everything changed dramatically. 90% of Warsaw, where Krystyna's family lived, was destroyed by bombing. She was 18 at the time. Then, in 1940, the Warsaw Ghetto was set up. Essentially, all the Jews in Warsaw were prisoners – no one could get in or out. Except that Krystyna did… That was when she got arrested and sent to prison. But as Jews, they could not trade or work, and the Germans made sure they were kept short of food.
What happened when she was arrested?
There are no clear details about it, but somehow she got out of the Ghetto, and for a time was living with a fighter in the Polish resistance called Kazimierz – who she called Kazik. It was then that she changed her name and became Krystyna Lewandowska, a Polish Catholic. She became pregnant with his baby, but had an abortion, knowing that she could not have a baby in those circumstances and that eventually she would be caught. And she was. She had been trying to get businessmen on the Aryan side of Warsaw to trade with her father when it happened. Had she not been masquerading as a Catholic she would have been sent straight to one of the camps. As it was, she was sent to the notorious Pawiak prison. She survived several months there before being released, but then was taken back again when people were being rounded up as result of the Ghetto uprising. We don't know exactly how involved she was with the Polish resistance, but we do know she had a gun. From Pawiak, she was sent to Ravensbrück – one of the Nazi death camps.
What became of the other members of her family?
Her father died of a heart attack in the sewers, trying to escape the destruction of the Ghetto when it was set on fire. Her mother, sister Rega and Rega's little girl Lilian were sent Majdanek concentration camp and died there. There's actually a photo of Rega and Lilian playing in the snow before their lives changed. I had a very emotional reaction to that picture – this mother and daughter, just playing, not knowing how things were going to end up. Lilian was no more than five when she went to the gas chamber. Krystyna's other sister, Eda, fled east and saw out the war as a slave labourer in a gulag in Siberia.
And it was never discovered that Krystyna was a Jew…?
Had they known she was a Jew, her chances of survival would have been slim. It was her false identity that kept her alive. In Ravensbruck, Jews were treated worse than anyone else and conditions there were unimaginable to start with. They were starved, and could be beaten or have dogs set on them for no reason. Occasionally, a guard was kind. They were not supposed to be, but they were still human. One of her only possessions was a toothbrush, and when she lost it a guard saw her crying and brought her a new one. She remembered that. On another occasion, a guard gave her some bread. They had to do these things without being discovered, of course, or they'd be got rid of. But other experiences were not so good – the overcrowding, the lice, hunger, dysentery.
How did that nightmare come to an end?
They just woke up one morning and found the Germans had gone. Obviously it was getting towards the end of the war, and they'd heard rumours of the allies closing in, so they went to the nearest town to find food, but many of them were ill because they were so starved they couldn't eat. Krystyna said they all must have looked like creatures out of a horror film. They didn't know where to go, so in the end returned to the camp. Then the Germans came back. They took all the women on a forced march across country – a death march. Many died in the snow or were shot. Krystyna somehow managed to keep going until they reached the American lines.
Was it from there that she came to England?
She was looked after by the Americans and had to recuperate, which she said was like heaven – having a warm bed, and food, and people looking after her. Then she worked for the Americans, and one day was doing her office work when two Polish guys who were with the English forces came in, looking for girls to take to a dance. One of them – Alfons – liked the look of her, asked her out, and in 1947 they were married. Then they moved to England, to Peterborough. Alfons had been stationed here during the war and knew there was a Polish community, and Krystyna did not want to stay in Europe. She wanted to be somewhere safe. Obviously she never felt quite safe enough, because she always kept her false name. I think she always feared that the Nazis would come back.
Was it a happy life in Peterborough with Alfons?
It was very happy. He worked for Perkins, but he got dementia when he was just 48, and was in a psychiatric home for several years until his death. She was suicidal for a time. It seems so cruel, to have gone through all that, and to have met your soul mate only to lose them and spend decades of your life without them. Krystyna carried on, though – and she really has been very happy here. She had an amazing job that she adored, at the Embassy Theatre, and had a really good social life with lots of friends – German friends, as well. And at the Embassy she met the Beatles, and Eric and Ernie… She's had a lovely life, after all that, and felt very welcomed here.
Being Krystyna is published by Dilliebooks as an ebook for Kindle, available on Amazon. 
Krystyna's extraordinary life
● 23 July, 1921: Krystyna was born as Dorca Szafir. She grew up in Warsaw, with two sisters and their father and mother.
● 1 September, 1939: Germany invaded Poland. After three weeks of artillery shelling Warsaw was defeated.
● October, 1940: The Warsaw Ghetto was set up. Krystyna changed her name and moved to the Aryan side of Warsaw but was arrested and sent to Pawiak Prison.
● Early 1943: Krystyna was released and went into hiding with the family of her fiancé, Kazik, a fighter in the Polish Resistance.
● April 1943: The Warsaw Ghetto Uprising began. The Germans set fire to the Ghetto. Krystyna's father died of a heart attack. Her mother and sister Rega and Rega's five-year-old daughter Lillian were sent to their deaths at Majdanek concentration camp. Her sister Eda fled to the east, was taken prisoner by the Soviets and detained in a gulag.
● 1944: Krystyna and her fiancé were arrested and deported to Germany. Krystyna became a prisoner at Ravensbruck concentration camp.
● 27 April, 1945: the Germans abandoned the camp due to the approach of the allied troops and the women were sent on a forced march across country.
● May 1945: Krystyna and her fellow prisoners met American soldiers. They were taken to a displacement camp where they received the care they needed and Krystyna was reunited with her sister, Eda.
● 1946: Krystyna met Alfons Porsz. He had fled Poland in 1940 to join the Independent Polish Parachute Brigade in the UK and fought at the Battle of Arnhem.
● 12 April 1947: Krystyna and Alfons married in Germany.
● 1947: Krystyna and Alfons moved to the UK, where they raised two sons and Krystyna worked at the Embassy Theatre in Peterborough for 30 years.
● 2016: now aged 95, Krystyna is a resident of Lavender House Residential Care Home in Peterborough and in spite of her deteriorating dementia and arthritis, she takes delight in her grandchildren and her memories of happier times spent as a child in Warsaw.
Leave a Reply