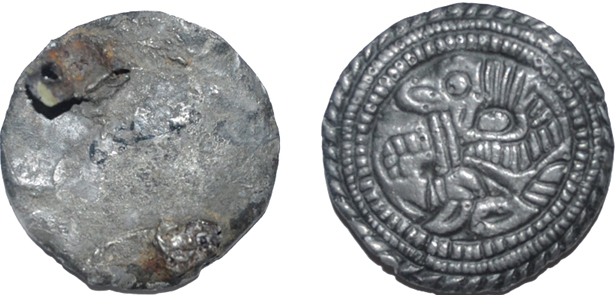 Peterborough Museum plays host to a very special exhibition this summer, focussing on how the Vikings stamped their influence on the area in both good ways and bad. RICHARD GUNN explains more
The Vikings have invaded Peterborough again – although this time they're coming in a rather more peaceful, entertaining and educational way than when they used to visit the fledgling city back a thousand years ago. The occasion this time is a major new exhibition at the freshly-re-opened Peterborough Museum, complete with the chance to visit a recreated thatched longhouse, board a section of a Viking longship and see some amazing artefacts on display for the first time ever in the city.


Conceived as the 'summer blockbuster' exhibition for the museum and running through until the end of October, Vikings tells the little-known story of the Norse influence on Peterborough, as well as on Britain as a whole during the 8th to 11th centuries, using notable objects borrowed from other collections. These include a coin hoard from Norwich Castle Museum – on display to the public for the first time ever – as well as several relics from England's most famous Viking-held city, York. Together with modern recreations of Viking items – to allow hands-on interaction with the past – the exhibition will chronicle the spread and impact of the explorers, warriors and traders from Scandinavia. And it may also buck a few traditional ideas too – that the Vikings weren't just obsessed with rape and pillage and neither did they wear helmets with horns on.
One of the major things about this exhibition is that we've got lots of loans coming in from other museums
says historic interpretation manager Stuart Orme.
Obviously the Vikings were here in this city, but unfortunately, they haven't left us very much evidence. So we've got some very significant items coming in from elsewhere, from day-to-day ones to precious objects that perhaps aren't usually seen elsewhere across the country.
One of those latter relics, designed to impress at the time and even more impressive now given its great age, is a stunning gold finger ring that perhaps once belonged to a noble, warrior or poet. Something a little more down to earth is the antler comb – vital equipment for the well-groomed Viking wanting to keep his beard and long hair in check!

To further bring the story of the Vikings to life for families, the exhibition uses interactive items to tell what it was like to be a Viking a thousand years ago. The centrepiece of the gallery is a reconstructed longhouse complete with the sights, sounds and smells of a Norse feast while, alongside, is the front of a longship decorated with a dragon's head, for anybody who fancies standing at the prow and imagining what it must have been like to make those hazardous and uncertain trips across the North Sea so long ago. And, of course, there are Viking helmets to try on, albeit without the stereotypical – but erroneous – horns on either side.
We have the Victorians to thank for that. They're responsible for a lot of our misconceptions of history.
says Stuart.
One possible reason is that they found horns in graves – which were of course drinking horns – but they simply went, oh, there are two horns in here, there must have been stuck on his helmet. Or they got confused with earlier Celtic ancient British Iron Age helmets, some of which have been discovered with little horn-type protrusions. But it was a Victorian romantic ideal.
Most days we will be having costumed interpreters as well, to act as explainers to people.
emphasises Stuart.
What we're also doing is a programme of events around the exhibition. We've got a big re-enactment in July at Flag Fen, with around 250 Vikings turning up for a big battle. We've also got a smaller scale living history event here at the museum as well, plus a programme of some school holiday activities to tie in with the theme as well. And there will be talks and lectures too – all sorts of different ways of celebrating our Viking history.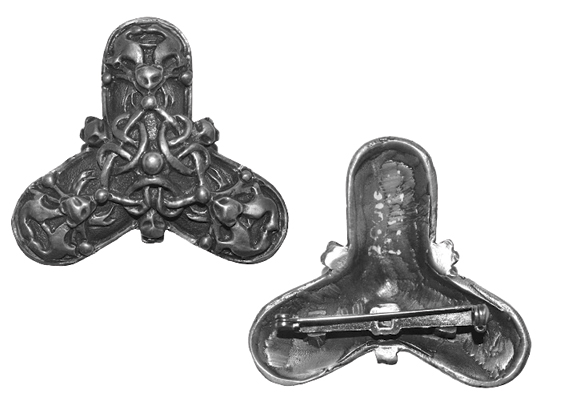 Although the Vikings have left few physical traces of their time in Peterborough, their presence in the area did leave a considerable influence that still resonates today. "Sadly they didn't leave much locally to be discovered by archaeologists," clarifies Stuart. "What we do have here are all the stories – the Vikings sacked Peterborough in 870, and probably the most famous object – and we've got a photograph in the exhibition and will direct visitors to go and see the real thing – the Haedda Stone that is inside the cathedral. It's the one surviving bit of the monastery that was destroyed in 870. Then they came back in 1070, acting as mercenaries for Hereward the Wake when he attacked Peterborough to pinch the gold from the abbey. The Vikings double-crossed him though and ran off with the money afterwards. We've got a special interactive design in the exhibition to explain about what happened."
The most obvious signs of Viking activity in today's Peterborough are the street names.
If you've ever wondered why some of the streets end in 'gate', it comes from the Anglo-Danish word for street, which was 'gaeta'.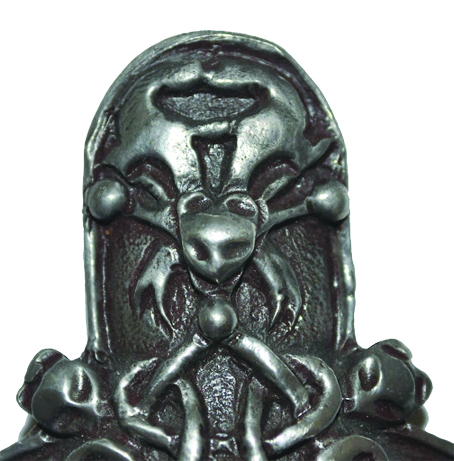 Nearby Norman Cross is thought to actually have derived from 'Northmen's Cross', a meeting place for Vikings just off the Great North Road, as ancient Peterborough was part of the Danelaw area of the country occupied when the Vikings started to settle rather than just raid and trade. To a certain extent, Peterborough can even thank the Vikings for its name – the ditch and embankment around the original Anglo-Saxon town, created to try and discourage further attacks after the 870 one, was referred to as a 'burgh'. Hence Peterburgh (evolving into Peterborough) from the name of St Peter's Abbey and the term for the defended town.
This spectacular display provides a fantastic opportunity for people to come and explore the Viking heritage of this area
sums up Sarah Stannage, the head of heritage at Vivacity, the charitable trust that runs the museum.
People will be able to see an amazing array of treasures brought together in Peterborough for a once in a lifetime exhibition!
Admission to the exhibition costs £4 for adults, £3.50 for concessions, £2.50 for children (although under-fives are free) and £12 for a family. However, holders of the Vivacity Heritage Pass can get in for free and, of course, there's the rest of Peterborough Museum to explore as well. The display runs throughout the summer holidays until October 7.
For further information contact 01733 864663 or visit www.vivacity-peterborough.com
Leave a Reply