Friends through art: the Ealand/Warwick Collection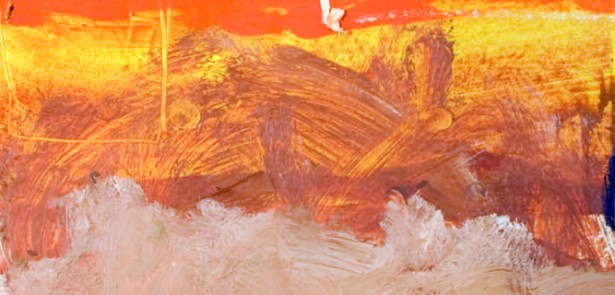 A new exhibition at the City Gallery, Peterborough (16 October-30 January) assembles a unique selection of paintings, sculptures and drawings of national importance, many on public display together for the first time
Brought to Peterborough Museum and Gallery through the generous bequest of Richard Warwick in 1990, the Ealand/Warwick Collection includes many of the most significant British artists of the 20th Century – bought not for monetary value, but because Tom Ealand and Richard Warwick saw artwork they liked and wanted to hang it in their house. Dr Carew Treffgarne – a close friend of the two collectors – offers her insights into the collection and the personalities behind it…
The Ealand/Warwick Collection is a personal selection of British and European paintings and sculpture from the 1950s, 1960s and 1970s, bought together by Tom Ealand and Dick Warwick, who lived in Oundle. Tom was a consultant gynaecologist and obstetrician in Windsor for many years, whereas Dick was a music teacher at Oundle School. They opened the Thames Art Gallery in Windsor in the late 1950s. Many of the artists who exhibited there became close personal friends (eg Mary Fedden, Julian Trevelyan, Elisabeth Frink, Humphrey Spender, Ron Nixon), and spent holidays with them at their homes in Cherry Orchard Yard, Oundle and Massalubrense, Italy. Hence some of the drawings in the collection are personal thanks for hospitality, birthday or get well cards from Mary Fedden, Ron Nixon or Humphrey Spender.
Tom and Dick's friendship was based on a shared love of music, painting, sculpture, sailing, horticulture and good food. They were exceedingly genial hosts, extending a warm welcome to their wide circle of friends who appreciated their excellent cooking. They were patrons of the arts, who enjoyed going to the opera as well as building up their art collection. As a piano teacher at Oundle School, Dick developed close friendships with many musicians and artists in the area. Several teachers at Oundle became good friends, in particular successive Heads of the Art Department (eg Robin Treffgarne, Arthur Mackenzie aka George Kennethson, John Booth). Other teachers at the school, who were artists in their spare time, such as Hugo Caudwell, or sons of teachers, such as Crispin Heesom, are also represented in the collection.
Gordon and Nancy Baldwin became friends, through teaching at Eton, close to Windsor. The conversion of 11-17 Cherry Orchard Yard in Benefield Road, Oundle, was a major undertaking, masterminded by Dick. He also developed an exciting garden, dotted with sculptures by friends, such as Elisabeth Frink, Gordon Baldwin, George Kennethson and F E McWilliam. Elisabeth Frink's iconic Wild Boar was on a plinth outside the Music Room, and was so lifelike that it looked as though it was about to dash across the garden! Paddy Kitchen pointed out in an article about the collection in 1991 that Elisabeth Frink and Dick Warwick both considered animals to be an integral part of daily life – hence many of Frink's works are of this subject.
The Music Room, which Dick added to the row of cottages in Cherry Orchard Yard, provided an impressive setting for large paintings such as Patrick Heron's Vertical Bands, Alan Davie's Abstract, Paul Feiler's Atlantic Blue, Victor Vasarely's Silver – silkscreen and gold – screen. Many musical evenings took place in this room, with the garden and the silhouette of the Wild Boar providing a magical backdrop.
In addition to being an accomplished pianist (despite the loss of a finger at the Allied victory at Monte Cassino in 1944), Dick was a versatile and innovative cook. Some of Mary Fedden's still lifes reflect hospitality in his homes in the UK and Italy, where she and her husband, Julian Trevelyan, were frequent visitors. Some of the artists in the collection influenced each other through friendships built up at the Slade School of Fine Art in the 1930s, or through living or spending holidays near St Ives in West Cornwall (eg Patrick Heron, Alan Davie, Paul Feiler, Terry Frost, Robin Treffgarne).
The artists in the collection from outside the UK reflect different trends in painting and sculpture that influenced art at the time. For example, Josef Albers (1888-1976), a German-born artist who was instrumental in bringing the Bauhaus movement to America; Victor Vasarely (1906-1997) a Hungarian artist who moved to Paris and became leader of the 'Op Art' movement, Henri Hayden (1883-1970), a Polish artist associated with Cubism, and Ernst Eisenmayer, the Modernist painter and sculptor who came to London in 1939 after surviving Dachau.
FRIENDS THROUGH ART
Peterborough City Gallery Friday, 16 October-Saturday 30 January
Leave a Reply