Alison Weir: "Social mores change, but human nature doesn't…"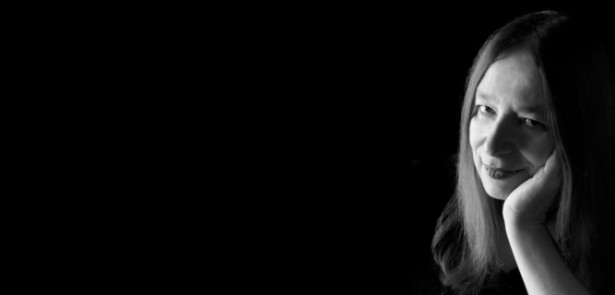 On 6 May, best-selling historian and novelist Alison Weir will be launching her latest novel, Katherine of Aragon: The True Queen, at Peterborough Cathedral. Toby Venables talked to her about the book, the fascination with the Tudors and the line between history and fiction
Why launch the new book at Peterborough Cathedral?
I've done a couple of events there before. One was for the Katherine of Aragon commemoration day a few years ago, when I spoke in front of the high altar about Katherine's life, and it was such an experience standing within feet of where she's buried. It is overwhelming, speaking in there. Then, when I did another event last year, the Dean and the event organisers said: 'Would you come back and launch your book on Katherine at the Cathedral?' Well, I couldn't think of a more appropriate place, and the publishers thought it was a great idea. I really just wanted to raise funds for the Cathedral and have a great event where everyone could come along, have a drink and hopefully enjoy hearing about Katherine. And they are fantastic at the Cathedral – so welcoming to me.
Tell us a bit more about the book…
It's the first of a series of six. The idea came to me in one of my weaker moments sitting in my agent's office, discussing the way forward with fiction. At the time I had been revising my book on the six wives of Henry VIII, which was going to take years to do, but I was coming across all these new strands of research and thinking: 'I'd love to use that…' And I just thought: 'I could do six novels on the wives of Henry VIII…' I mentioned it to my agent, and you should have seen his face… It was a real 'Yes!' moment. Then I got signed up by Headline for all six books, which has been an absolutely wonderful move. I can't praise them highly enough.
With the six novels there are also going to be linking ebooks, possibly two for each book, and each telling a backstory. The first one is going to be The Prince of the Roses and is going to be about Arthur, and how he feels, right up to the point where he meets Katherine. The second one – and I'm not going to give too much away here – is called The Blackened Heart. I've done a lot of research on that, and it's based on fragments of information about a woman who actually served Katherine. I've tracked her life, and it's amazing how many things fell into place. But I can't say any more!
Will this book be bringing up anything new about Katherine?
Recent research has shown that almost certainly her marriage to Arthur wasn't consummated. Most British writers have tended to look at the sources available in Britain, and very few people have trawled the Spanish archives. But Patrick Williams – whose biography of Katherine came out about three years ago – spent ten years researching Katherine in the Spanish sources, and came up with things that overturn our preconceptions about the marriage to Arthur. So, that's what's new in this. But it does fit with everything else we know of her. I've always admired her as a historical figure of integrity. I always thought that she was telling the truth, and now I think it's almost certain that she was.
You're both a historian and writer of fiction – but what can a novel do that history can't?
I think it takes you on a psychological journey. Each novel is told from the viewpoint of the particular queen, which gives you a rather different perspective than if you're dotting around between characters. You need to get inside your subject's head, and to do that you've got to work out what happens in the gaps that get you from one point to another – what their motives are, what their emotions are, what they are thinking, all the invisible threads that are running through the story. I would call it 'legitimate conjecture'… The historian in me is always constrained by what the sources are saying, and when I first did that in my first ever fiction draft, I was told: 'It's a great story, but it's "faction"…' So I had to go back to the beginning and learn a new craft! To show, rather than tell. I do think that writing historical fiction offers insights that are not permissable to a historian, but they seem to have a legitimate value of their own.
So, you get to explore their world?
You do, absolutely. You immerse yourself in their life. Every novel is that psychological journey for me. I wrote another novel about Eleanor of Aquitaine called The Captive Queen, and historians have always conjectured why Eleanor left Henry and went back to Aquitaine in the late 1160s, and writing that novel it just came to me why. It was simply, I think, that she lost her autonomy and he just wouldn't budge on it. So, she went back to her domains, with her son, and therein lies the seed of the estrangement which led to her rebellion a few years later. Now, you can't say that for definite in a history book – you have to offer evidence – but if you track what happened, you can come up with a conclusion. But what I wouldn't do is come up with anything for which there was no source at all. For example, to howls of outrage from some readers, I wrote a novel about young Elizabeth I in which she'd got pregnant by Thomas Seymour and had a late miscarriage. The historical evidence shows her ill at the right times for morning sickness and a late miscarriage, and there was a story from a midwife who was taken blindfold into a house where a fair young lady – who she thought was Elizabeth – gave birth. Now, the historian in me rejects all that. But as a novelist I can make use of it!
A novel also requires you to know a lot about the social history, as well as the big, political events…
I did a book called Henry VIII: King and Court in 2001, and its basically a sourcebook for anyone who wants to know everything possible about Henry's daily life. There are chapters on food, on the household routine, ceremonial – the lot! So, I wanted to bring all that knowledge to the books, to bring it to life – and it's the detail that people like. It's in the detail that you actually get a broader picture. I think people do find the nitty gritty fascinating – children in particular. They always want to know about the toilet arrangements!
Does this bring people of the past closer, and make us realise they weren't so different from us?
Emotions don't change. Social mores change, but human nature doesn't. I think we can understand them, and I think often we can see human nature working all too well. There is this old chestnut at the moment that Henry changed character after the fall from his horse in 1536, when he was supposed to have been out cold for two hours. But the soyrce for this is a very unreliable papal nuncio [an ecclesiastical ambassador from Rome] in Paris, who got it all wrong about Anne Boleyn's arrest several months later. In England the sources closest to it said the king 'had a fall but took no injury'. Elaborate theories have been constructed about brain damage and him changing character, but if you look at the sources in the years through the Great Matter [events leading to the annulment of his marriage to Katherine], right from the 1520s onward, you can see this gradual deterioration of his character. It's simply down to frustration – about the Pope, about Anne Boleyn, about not having a son, and at Katherine for being so stubborn. But it's just become quite fashionable to come up with different medical theories.
There are also elaborate theories about Henry's ulcerated legs, but a consultant anaesthetist, Tom Parry, got in touch with me about this, and his diagnosis made the best sense I have ever read. It's often stated that Henry died from an embolism, but this would more likely have caused sudden death, not the slow lingering death Henry suffered. Tom Parry says the ulcers on his legs sound much more like chronic osteomyelitis, culminating in multi-organ failure from long-term sepsis. That fits all the evidence – but it's not such an exciting diagnosis.
Why is there such a fascination with the Tudors? Is it simply that they are great characters?
You've hit the nail on the head. They are larger-than-life characters, and it's a very dramatic period in history – a period of great change. But also this is a period for which we have much more evidence on the personal lives of monarchs than in the medieval period. Three reasons for that: the spread of diplomacy, the growth of literacy and printing, and also the fact that Henry's matrimonial adventures – his 'Great Matter' – brought a royal marriage into political and public focus for the first time. You have ambassadors sending reports about every last detail; it's like having a tabloid press at work. So, we have a lot of intimate detail about these characters. There's also a wonderful visual record, because this is the age when portraiture came to fruition – Hans Holbein and Lucas Horenbout – and we can see these royal English faces properly, for the first time. It's also a period of magnificence, so we have a visual record in the form of Henry's palaces, like Hampton Court, or Acton Court, where there's a full suite of rooms built for him and Anne, which is still there for us to see. So, we can visualise the period much better. By contrast, compare with Richard III who reigned fewer than 30 years before; go to Middleham Castle, and you'll find a ruin.
Next in the series is Anne Boleyn, and you have said it was taking you in some unexpected directions…
It certainly is! I'm not allowed to say what, but I have followed a line of research that no one has ever followed before – to a very startling conclusion… I've also got some other things, one or two of which are conjectural, but I also found out – from a source that has been in the public domain for a good while but is not well used – exactly what Anne thought about Henry VIII. It does put a whole new complexion on things, and a lot more falls into place.
Katherine of Aragon: The True Queen, an illustrated talk by Alison Weir
6 May, 7.30-9.30
Peterborough Cathedral, Minster Precincts, Peterborough
Tickets: £11 (£5.50 U18s) including a glass of wine or a soft drink after the talk. Unreserved seating.
www.peterborough-cathedral.org.uk/143/section.aspx/142/alison-weir
Copies of the new book and other works by Alison Weir will be on sale during the evening and the author will be available to sign copies after her talk. All the proceeds from this event will go towards the preservation and ministry of Peterborough Cathedral.
Leave a Reply