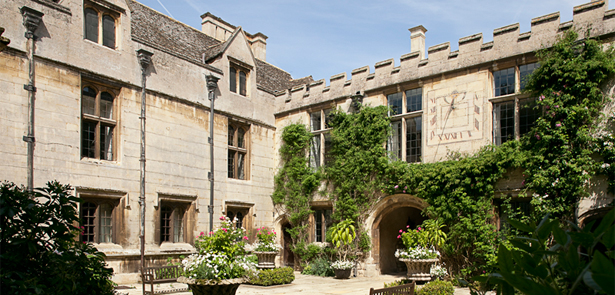 Join us at Deene Park this Easter bank holiday and enjoy the history of a stunning country house and take part in our family friendly Easter egg garden trail!
Situated near Corby, Northamptonshire, Deene Park is a beautiful country house, owned and lived in by the Brudenell family. Within the house visitors can see a variety of rooms from different periods in time, providing an impressive yet intimate glimpse into the history of a house and the family who have lived in it for centuries. Like the house, the garden has undergone many changes during its 500 year history but has never looked better than it does today.
The formal gardens on the south side of this beautiful historic house give way to a vista of parkland and lakes linked by a canal; at its narrowest junction the canal is spanned by a fine stone bridge reminiscent of pictures in fairy tale books.
The red brick walls surrounding what were once the kitchen gardens are the oldest feature having been built in the early 18th century. Although no longer used to raise fruit and vegetables, its outer wall provides the backdrop for the long mixed borders filled with scented philadelphus, roses, shrubs and masses of herbaceous plants and summer bedding.
Throughout the 2019 season the house and gardens are open on Sundays and bank holiday Mondays from April 21 until 1 September, and Wednesdays throughout September. In addition to the above the gardens are also open Monday to Thursday from 6th May to 29th August.
Visit www.deenepark.com or call 01780 450278 to find out more about our upcoming events, full list of opening times and admission prices.
Leave a Reply