Christmas at Peterborough Museum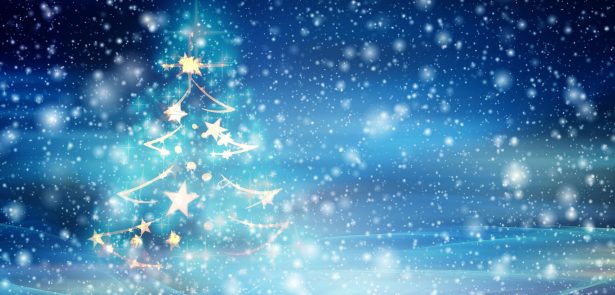 Christmas will be here before you know it, and Peterborough Museum has it all wrapped up for you this season. From family magical moments to gift shopping and discovering winter festivals - visit Peterborough Museum to help you get into the festive spirit
Christmas Fayre at Peterborough Museum
Sat 26 Nov, 10am-4pm
Free entry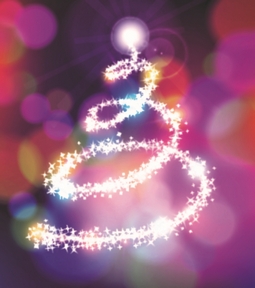 Want to find unique gifts for friends and family this Christmas? Come to Peterborough Museum's Christmas Craft Fayre, Saturday 26th November, where local traders will be selling their beautiful arts & homemade crafts. From cards and prints by local artists to unique stocking fillers and handmade jewellery.
Candlelit Tour of Peterborough Museum
Tue 6 Dec, 7:30pm
£6 adults, £4 under 16s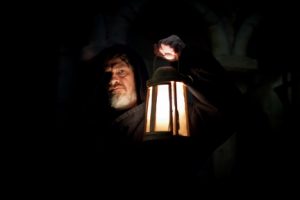 Christmas is a time for ghost stories… at least that's what the Victorians believed. Delve into Peterborough's spooky past this festive season with our tours.
The museum is reputedly the most haunted building in the city, with many ghosts said to be lurking around its halls. A ghostly servant, a phantom girl and the museum's most notorious ghost: the 'Lonely ANZAC', Thomas Hunter. This tour, led by a costumed guide, sets out to uncover some of their stories. Tours last about 90 minutes. Not recommended for under 14s or those of a nervous disposition, and due to the nature of the building is unsuitable for those with mobility impairments.
Peterborough Ghost Walk
Tue 13 Dec, 7:30pm
£6 adults, £4 under 16s
Meet at Peterborough Museum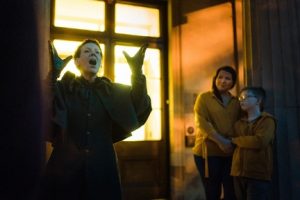 Be spellbound by Peterborough's haunted heritage with our ever-popular ghost walk. Discover more about Peterborough's most haunted building – the Museum – and most haunted area, the Cathedral Precincts. Your costumed guide will entertain and educate in a fun and theatrical way, explaining more about the city's past, while sending a few chills up the spine. There are no gimmicks or made-up ghosts on this tour – just good, old-fashioned story telling based on traditional and local tales associated with the area – all researched and verified wherever possible. Due to its gruesome content, we don't recommend this tour for children under 8 or those of a nervous disposition.
Christmas workshops at Peterborough Museum
Stained Glass Christmas Ornaments Workshop
Sat 19 Nov (fully booked) & Sat 17 Dec, 10am-4pm
Peterborough Museum
£55pp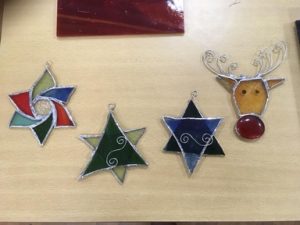 This Christmas, decorate your house with unique homemade stained-glass ornaments! Using the copper foil and solder method, our local artist will lead you through this festive workshop. Create stained glass angels, robins, Christmas trees or your own festive design. Using the Tiffany technique of cutting, foiling and soldering stained glass, you will come away with two or three pieces to take home as presents (or keep for yourself to impress guests with your newfound artistic talent!).
The cost of the workshop includes all materials, as well as lunch and festive refreshments.
Christmas Wreath Workshop
Thurs 8 Dec, 6:30pm-9pm
Peterborough Museum
£42.50pp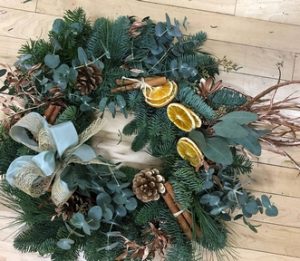 Make a traditional, eco-friendly wire and moss-based wreath for your door this Christmas. Using natural greenery, flowers and festive decoration, our experienced florist will guide you through the techniques used to make a luxury, 30cm decorative wreath for your home or to give as a gift.
The cost of the workshop includes all materials and festive refreshments. Please bring a pair of strong scissors or snips, if you are able.
Needle Felted Christmas Ornaments Workshop
Sat 10 Dec, 10am-1pm
Peterborough Museum
£25pp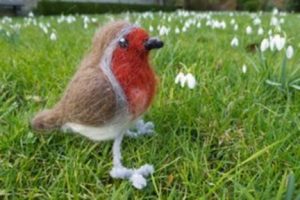 This Christmas, learn to make decorations using traditional needle felting. Join our local textile artist and artisan felter, who is an experienced workshop provider in schools and with adults. In this workshop, she will guide you through making a felted robin and small felted Santa or gnome to decorate your festive tree, or give away as gifts. A perfect festive morning!
The cost of the workshop includes all materials and festive refreshments.
Paper Marbling Workshop
Sat 10 Dec, 2pm-4:30pm
Peterborough Museum
£47.50pp
Experiment with the traditional Turkish art of Paper Marbling. Perfect for anyone wishing to have a go at Marbling Art as a stand-alone technique or as part of a wider practice – to make really special Christmas gift wrappings, or as endpapers for books or decorative works. You will learn about the history, materials and techniques of this beautiful and decorative art.
The cost of the workshop includes festive refreshments and all materials. Materials are imported from Turkey to ensure authenticity and are of the highest standard. Uniquely, the paints are hand-mixed and the brushes are handmade from rose stems and horsehair. Attendees can bring along an object to try and take their marbling design on to.
Leave a Reply