Bringing Longthorpe Tower's medieval history to life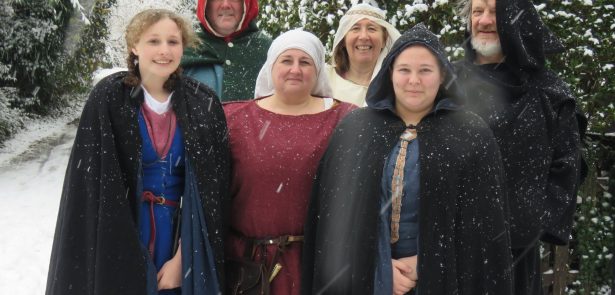 Come and see Peterborough's famous medieval Longthorpe Tower brought to life at an exciting living history re-enactment weekend on the 3rd and 4th December
The Medieval Sokemen Living History Group will be bringing their costumes, props and expert knowledge of this historical period to the Tower to delight and inspire visitors. This will be the first weekend of its kind since Nene Park Trust took over the day-to-day management of the Tower in 2020.
When you visit Longthorpe Tower that weekend, not only will you experience the stunning medieval wall paintings that Longthorpe Tower is famous for, but you will get a flavour of life as it would have been in the 15th century, when the manor house was occupied by the Whittlebury Family.
Experienced costumed interpreters will share the remarkable story of the house and its décor and explain about daily life in the 1400s. Find out about the food, costume, medicine, arms and armour and there will also be the opportunity to find out more about how Christmas was celebrated 500 years ago. Meet the Lady of the Manor, a soldier, a barber, a surgeon, a cook and other costumed characters.
One-hour tours will be running throughout the weekend from 10am – 3.30pm and are suitable for all ages and levels of interest. Book your tickets at www.nenepark.org.uk/Event/longthorpe-tower-living-history-event
The team at Nene Park Trust are hoping this weekend will be the first of many similar re-enactment weekends hosted at Longthorpe Tower, bringing its colourful medieval history to life and inspiring visitors to find out more. Keep your eyes out for future living history weekend dates.
Leave a Reply