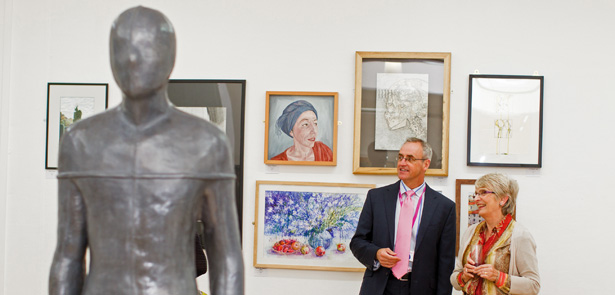 If you live in or around Peterborough then your life is affected by Vivacity – the charitable organisation that provides arts, heritage, libraries and sport facilities on behalf of the city council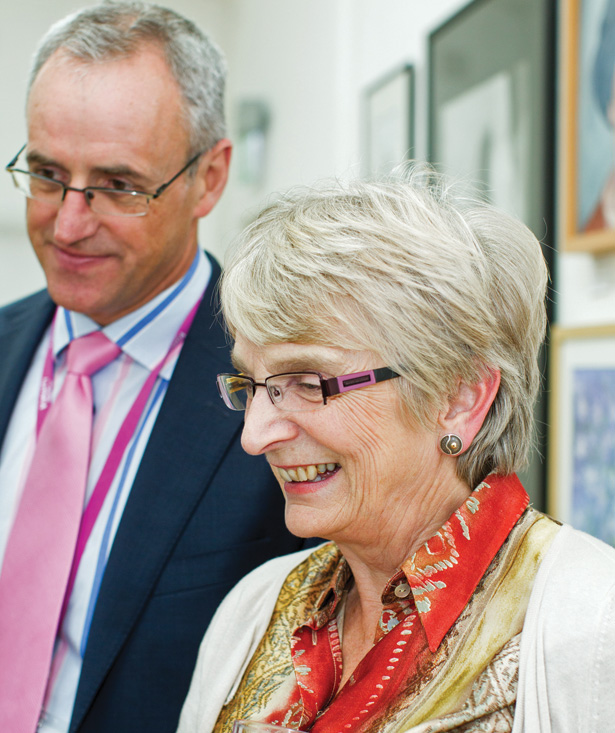 At a time when councils around the country are thinking small in order to save money, the Vivacity team is thinking big and fully believes that Peterborough is on the cusp of a cultural awakening that will see the city thrive like never before. From the newly-refurbished museum to the ever-expanding Arts Festival and the rejuvenation of the Key Theatre, Vivacity plans to exploit the city's culture and leisure assets to the full in order to stimulate growth, learning, and a real feel-good factor for local residents. We asked Vivacity's chief executive, Kevin Tighe, and chairman, Shelagh Smith, to explain exactly what their organisation is, what it does, and what benefits the citizens of Peterborough can expect from Vivacity in both the near and distant future.
WHEN AND WHY WAS VIVACITY FORMED, WHAT IS IT EXACTLY, AND HOW DOES IT OPERATE?
Kevin Tighe: Vivacity is a registered charity which was formed in 2009 with the specific aim of providing cultural opportunities for people in and around Peterborough. It exists as a partnership between a board of volunteers, a team of paid staff, and a team of voluntary staff, all working together to deliver that aim.
IS VIVACITY PART OF THE COUNCIL OR COMPLETELY INDEPENDENT?
Shelagh Smith: It's completely independent of the council. It has an independent board which, in effect, runs Vivacity and on that board there are two seats available for council representation. So the council does have representation but it can never be more than 20%.
DOES VIVACITY CARRY OUT WORK FOR ANY OTHER BODIES, ASIDE FROM PETERBOROUGH COUNCIL?
KT: Originally, Vivacity was a coming together of local people who were interested in culture. We placed an ad in the local paper searching for bright, committed, people in Peterborough to help deliver cultural opportunities. So Vivacity set itself up first and then chased a contract with the council and the council gave Vivacity a contract and a job of work to do. It was always very Peterborough- centric because that's where it evolved, but we always had a mind to look beyond Peterborough and that's reflected in the name. We could have chosen a name like 'The Peterborough Cultural Trust' but we chose a name that was demonstrably not exclusive to Peterborough. Vivacity is a play on the words 'Viva City' and the whole idea was that we could ultimately be working with other city councils, so we could end up with having a 'Cambridge Vivacity' or a 'Norwich Vivacity.' At the moment we're still a young organisation but I think we've found our feet and can start looking for other contracts. So, yes, our focus is currently on Peterborough but we could have other focuses on different cities.
WAS THERE A ROLE MODEL FOR VIVACITY? IS THERE A SIMILAR SET-UP IN ANOTHER PART OF THE COUNTRY?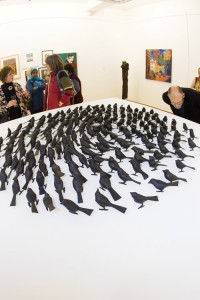 SS: There are examples of bodies which look after some some services for councils but I don't know
of any that look after as many as Vivacity – arts, heritage, libraries and sport. So in that sense what we're doing is quite innovative. I think it's a really interesting model because, whereas local authorities are going through a big re-think on how to best deliver their services when public sector costs are being cut back, a lot of authorities have gone down the road of divesting themselves of services to private service providers. But what you're doing there is paying a private company to deliver services and so any profit they make goes to their shareholders. What Vivacity does is provide a service to the city and any surplus (and we do work hard to try to deliver a better service that delivers more funding, partly by bringing new funding into the city, but also by running our services more effectively) goes back into the city so there's no profit being taken out of the company and going elsewhere. It's all being ploughed back into Peterborough so I think it's a really interesting model for delivering public services.
KT: David Cameron talks about the Big Society and, in one sense, what Vivacity is doing is the Big Society in action. At the head of the animal, you have the board of directors, who are all Peterborough people, volunteers, guiding the work. They then drive a paid staff and the paid staff involves the much wider community in all the things that we're doing. Then of course, we have all the volunteers too, so it's the Big Society in practical action.
SS: If you think about a corporate structure, we're like the board of directors who actually provide the strategic direction for the company and we employ people as and when required to deliver the services. We also chase up the contracts and look to the future to decide how we're going to make this company sustainable.
KT: I think this is a really important point. I would say Shelagh isn't employed by Vivacity, I would say that Shelagh and her fellow board members are Vivacity. They then employ officers, such as myself, to deliver the services as Vivacity sees fit, in order to provide those inspiring cultural opportunities.
Leave a Reply