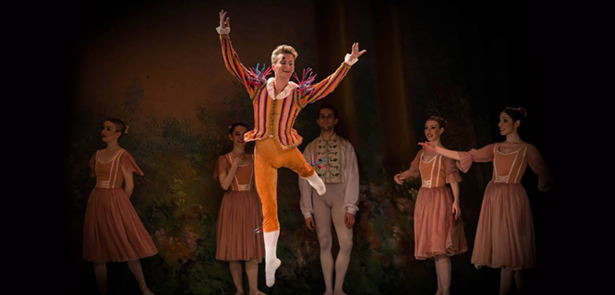 Vienna Festival Ballet celebrate their 40th anniversary with this stunning production of Swan Lake Classical ballet, taking centre stage again when they return to The Cresset in Peterborough
Join Vienna Festival Ballet as they celebrate their 40th anniversary with their glorious revival of one of the best-known and loved classical ballets of all time, Swan Lake. Lavish costumes, stunning scenery, international stars, and the magnificent music from Tchaikovsky make this a night not to be missed. The company, whose previous performances include The Nutcracker, The Sleeping Beauty and Snow White, aims to provide the great classical ballets to theatres nationwide, for audiences of all ages.
The story centres round Prince Siegfried. While out hunting, the Prince meets a flock of swans led by a Queen Swan who is under the evil spell of a magician Baron Rothbart. He falls in love with the Queen of the Swans and tries to free them all. However, the magician has a few tricks up his sleeve. Will everything turn out well for the Prince and the Queen of the Swans? Swan Lake is probably the greatest and most popular of all ballets and this production offers specially designed glamorous costumes and beautiful sets which project colour and vitality to enhance the workings of the dancers, choreographer and the composer.
Whether you are a ballet buff or an interested observer, make a point of booking tickets to experience the vitality of Vienna Festival Ballet's Swan Lake.
● Vienna Festival Ballet – Swan Lake
20 May, 7pm The Cresset
www.cresset.co.uk
Leave a Reply