Verse Festival storms Stamford!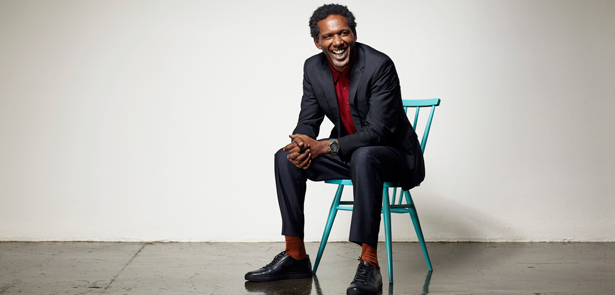 Poets and lovers of all things poetic are set to storm Stamford in April at the fourth Verse Festival organised by Stamford Arts Centre. Verse 2018 takes place between Wednesday 11 and Sunday 15 April and with events for adults and children alike, the festival has something for everyone to enjoy!
Headlining on the Festival's opening day will be the amazing Lemn Sissay (Wednesday 11 April) – a real force of nature who, amongst many, many other things was official poet of the London 2012 Olympics. As his own publicity puts it: 'His life story is nothing short of incredible. There is only one Lemn Sissay in the world.' A performance not to be missed!
Another household name at the Festival is Liverpool poetry legend Roger McGough, who will be performing words and music with his band Little Machine, in Stamford Arts Centre Ballroom on the Saturday night (14 April). Writer, performer, broadcaster, children's author, fellow of the Royal Society of Literature, President of the Poetry Society and founder member of 60s hit band The Scaffold, McGough is one of the best-loved voices in poetry – and certainly one of the most instantly recognisable.
Other highlights include Clown in the Moon, a play about Dylan Thomas which will be performed in theatre on Thursday 12 April 12 at 7.30pm, while for those who want to get interactive there will be a range of workshops with leading figures in poetry, including well-known Slam Poet Ash Dickinson (Friday 13 April). Also performing on the Friday is beatboxer and singer Grace Savage (read our interview with her here).
As it falls in the Easter holidays there will be plenty for children to enjoy and get involved in too, including, for young children, Fairytales Gone Bad with Poetry Joe (11 April). In addition to the workshops for budding young poets there will also be a poetry competition for children, plus lots of fringe events around town throughout the Festival – including a Poetry pub crawl and the final of the 2018 Stamford Poet Laureate competition! Pick up a brochure or check the website for details.
Stamford Arts Centre, 27 St Mary's Street, Stamford
Box Office: 01780 763203
www.stamfordartscentre.com
---
Highlight: Lemn Sissay
Lemn Sissay MBE is the author of several books of poetry, as well as articles, records, public art and plays. He was the official poet for the London Olympics and for The FA Cup 2015, and is Chancellor of the University of Manchester. His poems are installed throughout Manchester and London in venues such as The Royal Festival Hall and The Olympic Park. Bishop Desmond Tutu unveiled a monument in London featuring his landmark poem Gilt of Cain, which deals with issues of the slave trade.
He is associate artist at Southbank Centre, patron of The Letterbox Club and The Reader Organisation. He is a regular contributor to radio and TV and a prolific speaker, and his Desert Island Discs was pick of the year for BBC radio 4 2015. His book Gold From the Stone – featuring new and selected poems was published in August 2016.
PHOTO CREDIT: Hamish Brown 2017
Leave a Reply