These women will rock your world!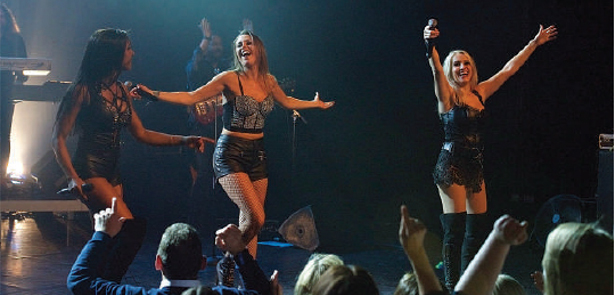 Women In Rock are thrilled to be back at The Cresset in Peterborough on 28 Feb for another spectacular show!
Since their hugely successful debut in Peterborough in 2018 they have been busy wowing audiences up and down the UK in theatres and art centres with their sell-out show. Having been invited twice to Europe to perform for Harley Davidson to audiences of up to 120,000 in Prague and Portugal their show goes from strength to strength.
With songs made famous by the world's greatest female rock artists,costume changes and a full choreographed show, Women In Rock has something for everyone, from Joplin to Quatro, Turner to Cher, Blondie to Joan Jett, this is must see show that will leave you cheering for more! A journey through female rock delivered by some of the UK's finest vocalists and musicians. Book your tickets now for the only 2020 date in Peterborough.
Typical songs include:
Devil Gate Drive by Suzy Quatro. "Performing a song made famous by the first female singing bass player in a leather catsuit truly is an honour!"
Alone by Heart. "No celebration of female rock would be complete without the Wilson sisters who are Heart"
Edge of Seventeen by Stevie Nicks. "Singing the song she made famous as a solo artist and not just as the singer in Fleetwood Mac is a must for the show and features a brilliant solo from a lead guitarist."
Nutbush City Limits by Tina Turner. "Those legs! the voice! The queen of rock Tina represents all FIVE decades we cover…"
Get your tickets here https://www.cresset.co.uk
Leave a Reply