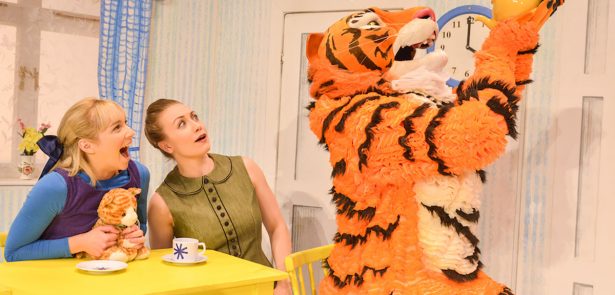 First released in 1968, The Tiger Who Came to Tea has now become a classic children's book and it's been equally successful as a stage adaptation.
And the adaptation that's coming to the New Theatre in Peterborough is direct from London's West End and was nominated for an Olivier Award, so you know it's going to be world- class entertainment for all the family.
The show promises to be packed with 'oodles of magic, sing-along songs, and clumsy chaos' as the heroine, Sophie, and her mum, befriend a tiger who visits for tea and proceeds to eat them out of house and home!
This stunning stage adaptation is a musical play that really brings Judith Kerr's classic children's book to life in a way that will enthral children of all ages – and most of the parents too!
The Tiger Who Came to Tea is at the New Theatre from Friday, August 12, to Sunday, August 14, with shows at 2pm on Friday, and 11am and 2pm on Saturday and Sunday. Tickets from £15. To book visit newtheatre-peterborough.com or call the box office on 01733 852992.
Leave a Reply