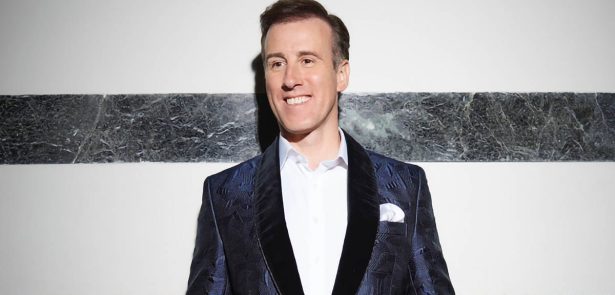 Get up close and personal with the King of Ballroom.
The King of Ballroom and Strictly Come Dancing legend, Anton Du Beke, will be putting on his dancing shoes for an intimate evening of conversation, laughter, song, and dance at Peterborough's New Theatre in May.
Anton will talk about his career as a leading dancer, author, and TV star, and you can get up close and personal with the 2019 Strictly finalist and Mr Showbusiness himself – alongside a powerhouse band, and dancer and guest vocalist, Lance Ellington.
'An Audience with Anton Du Beke is going to be an intimate evening with myself, my wonderful band, and my very good friend, Lance Ellington' Anton promises. 'I'm going to tell you about my career and life – you can ask me any question you like – and we're going to do it with song and dance. It's going to be a great night!
'I have so many wonderful Strictly memories, of which I shall talk about on the tour, but a couple of highlights are the moment I had with Brucie, when we did Me and My Shadow, and when I opened the show on Musicals Week with a great ensemble piece that I sang. It was called Anything Can Happen on The Strictly Stage. I absolutely loved that moment!
'I've also had many classic moments with my wonderful partners' Anton continues. 'Whether it's falling down with Ruth Langsford at the end of the Paso Doble, flying Ann Widdecombe in, or throwing her across the floor and skidding; performing the Viennese Waltz with Emma Barton,
or dancing with Katie Derham and making it to the final. I've had so many incredible moments on Strictly and I can't wait to share them with you at An Audience with Anton Du Beke.'
An Audience with Anton Du Beke will be at the New Theatre Peterborough on Saturday 14 May, with tickets at £35.00. Tickets can be booked online at www.newtheatre-peterborough.com or at the box office on 01733 852 992.
Words: Stuart Barker
Leave a Reply