Invincible at Stamford Arts Centre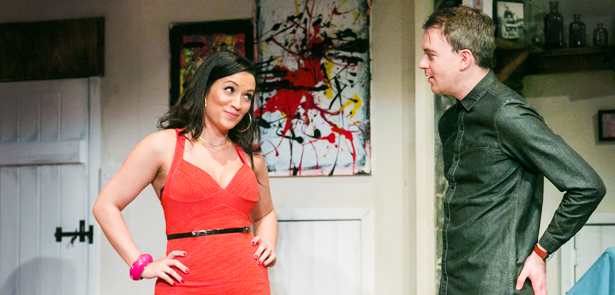 Stamford Arts Centre continues to be a hotbed for interesting new theatre with this piece from local playwright Torben Betts
Produced by The Original Theatre Company and The Theatre Royal Bury St Edmunds, and directed by Christopher Harper, Invincible tells the story of Emily and Oliver who – with the recession biting hard – have decided to downsize and shift their middle-class London lifestyle to a small town in the north of England. One night they open their doors and invite next-door neighbours Dawn and Alan into their home. Over the course of a disastrous evening of olives, anchovies, Karl Marx and abstract art, class and culture collide where the consequences are as tragic as they are hilarious.
From one of the most exciting playwrights to emerge since Alan Ayckbourn, Torben Betts, and produced by the award-winning Original Theatre Company (Birdsong, Three Men In A Boat), comes a brand new production of the smash hit, sell-out comedy, Invincible.
Meet Torben Betts, Invincible's Stamford born playwright and screenwriter, after Saturday's performance.
£14 (£12) £10 groups/students 1 free teacher's place for every 10 students booked
Invincible
Friday, 6 May, 8pm
Saturday, 7 May at 7.30pm
Stamford Arts Centre
27 St Mary's Street
Stamford
Box office 01780 763203
www.stamfordartscentre.com
Leave a Reply