The best seat in the house…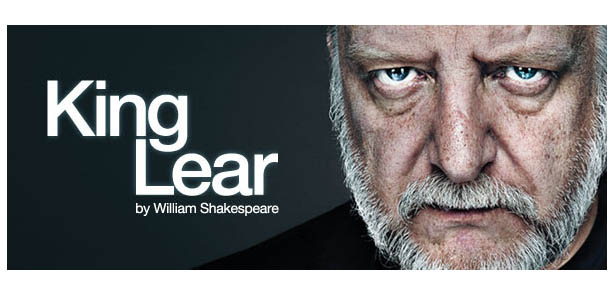 If you thought digital and satellite technologies were the enemies of live theatre, think again. The Key Theatre's Stage on Screen season is using cutting-edge techniques to beam the UK's finest stage productions into a theatre near you
Can't get to London theatres as often as you'd like? Fear not. Now, London theatres can come to you. After the roaring success of their RSC Live screening of Richard II last autumn, the Key Theatre has launched its new Stage on Screen season, with live screenings of new productions and encore films of recent favourites you may have missed.
Using the very latest digital high definition equipment, the screenings bring the live experience of some of the UKs most prestigious productions and companies right to your doorstep, providing a fantastic opportunity to see exceptional shows from the National Theatre, RSC, Globe on Screen, Royal Opera and Royal Ballet. Whether you're a Shakespeare enthusiast, opera fanatic or simply a lover of spectacular storytelling, your favourite theatre (the Key, of course) has it all covered.
Recent highlights have included the Royal Ballet's new adaptation of The Winter's Tale (screened live 28 April) and the highly anticipated National Theatre production of King Lear, starring Simon Russell Beale and directed by Academy Award winner Sam Mendes (screened live on 1 May).
Still to come – and following on from the the success of Richard II – is a trio of live screenings from the Royal Shakespeare Company. RSC Live will be presenting Henry IV Part I (14 May at 7pm) and Henry IV Part II (18 June at 7pm) with Sir Anthony Sher playing the notorious Falstaff. The RSC follow their season of Shakespeare's history plays with one of the bard's best-loved comedies: The Two Gentlemen of Verona (3 September at 7 pm).
For opera fans, the Royal Opera House will present a tale of love and luxury with their live screening of Manon Lescaut (24 June at 6.45pm) – Puccini's classic tale of a doomed love affair and the fallen woman, Manon, who is seduced from her state of innocence by money and luxury and pays a terrible price.
If your tastes run more to the contemporary, there are encore screenings from the National Theatre of two modern masterpieces. Coming up first from the NT is The Curious Incident of the Dog in the Night-time (encore screening on 22 May at 7pm) adapted from Mark Haddon's contemporary novel and due to reopen in the West End at the Gielgud Theatre this summer. Continuing the programme is a pre-filmed screening of Small Family Business (1 July at 7pm) by Olivier award-winning playwright Alan Ayckbourn.
It's a season not to be missed – and, as a delightful bonus, there's a Peterborough connection, too. Robert Gilbert, former member of the Key Youth Theatre, has roles in all three upcoming productions from the RSC.
Tickets for all NT and RSC Live screenings are priced at £15 each, with £12.50 concessions available. Tickets for Royal Opera House and Royal Ballet screenings are £16 each with £12.75 concessions.
For more information, or to book tickets, call the Key Theatre Box Office on 01733 207239, or visit www.vivacity-peterborough.com
Leave a Reply