Aladdin at The Key theatre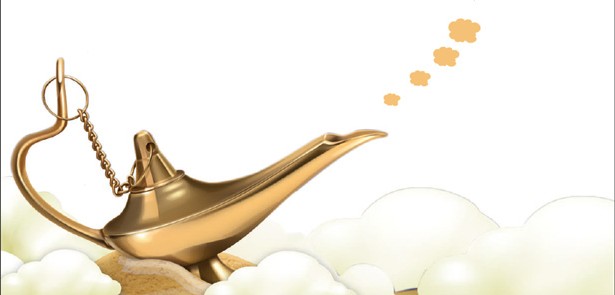 The sun may only just have sprung out from behind the clouds, but it feels like a Christmas Cave of Wonders at the Key Theatre as tickets for this year's brand new pantomime Aladdin go on sale...
The story of Aladdin, the poor boy who finds fame and fortune thanks to a genie in a magic lamp, promises to build on the successes of two consecutive, record-breaking, sell-out pantos at the Key – Cinderella (2013) and Jack and the Beanstalk (2014)
A side-splitting production genuinely like no other, with jokes and songs geared directly at Peterborough patrons, the show features a 'genie-ous' original script from acclaimed theatre-maker Brad Fitt. It's also a delight to welcome back composer Simon Egerton, who will not only write original music and lyrics for the third year in a row but, this year, will also step into the whole new world of directing the Key panto, promising a magnificent magic carpet ride of a family show.
The show always boasts a cast of highly trained actors, dancers and musicians for whom entertaining is literally their livelihood and everyone can expect all the magic, adventure and good clean family fun that is characteristic of the annual Key panto. The real star of the show though is, as ever, the Key's intimate 360 seat auditorium. With comfortable tiered seating, wrapped around a thrust stage and not a pillar in sight, every mum, dad, child or even scout leader can have an unobstructed view of the hilarity live on stage. Even those at the back will be close enough to feel truly part of the magic.
With significantly fewer than a thousand and one nights before curtain up, tickets have already begun selling for this year's fantastic production. So, with over 60 shows to choose from and excellent discounts throughout the run, now is your chance to get one jump ahead of the rest of the crowd and get the best seats before they sell out! Look out for some great competitions and treasure hunts between now and the festive season and, if you wish hard enough, perhaps some great prizes will be coming your way.
Beat the box office rush for this magical musical marvel – call the Key Theatre on 01733 207239 or visit www.vivacity-peterborough.com to book your tickets early
Leave a Reply