The Sixteen, Choral Pilgrimage: The Deer's Cry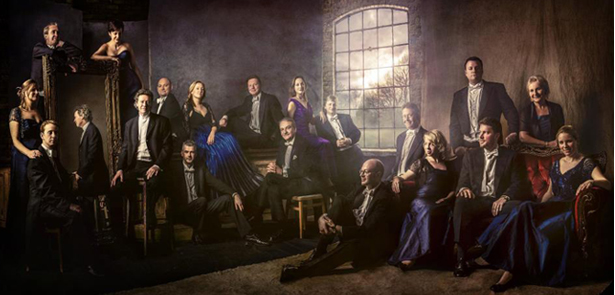 Internationally renowned choral ensemble, The Sixteen, and conductor Harry Christophers return to Peterborough Cathedral with a programme of music by William Byrd and Arvo Pärt.
Although separated by over four centuries, the music of William Byrd and Arvo Pärt makes for a perfect match. Both spent many years facing adversity and persecution and both sought solace through their sacred music.
Byrd's later life was lived under constant threat of religious persecution – a practising Catholic in a country where only the Anglican faith could be celebrated. However, Queen Elizabeth I not only loved music but also possessed a private empathy for Catholicism and in 1575 she granted a patent to Byrd and the aged Tallis to publish music. The result was Cantiones Sacrae, a collection of 17 pieces by each of them, six of which, including the monumental Tribue, Domine, feature in this programme.
Pärt spent most of his life in Soviet controlled Estonia and for most of his young life it all seemed perfectly normal. "We had what we had…it wasn't until I was older that I began to appreciate what it was to live in the Soviet Union, everything enclosed or forbidden." In 1979, Pärt and his family acquired exit visas to leave the Soviet Union and moved to Berlin and it was around this time that he began to experiment with tintinnabulation. As Pärt himself explains "I have discovered that it is enough when a single note is beautifully played. This one note, or a silent beat, or a moment of silence, comforts me. I work with very few elements – with one voice, with two voices. I build with the most primitive materials – with the triad. The three notes of the triad are like bells. And that is why I called it tintinnabulation."
Unlike Byrd, Pärt did not write for the liturgy but that does not mean his music is any less sacred – far from it. His music will resonate around our wonderful cathedrals and abbeys just as Byrd's has done for centuries.
Please note there will be a pre-concert talk at 7pm. Doors will open at 6.30pm.
Peterborough Cathedral
Friday, 20 May, 7pm – 10pm
Leave a Reply