The Greatest Hits of Motown – How Sweet It Is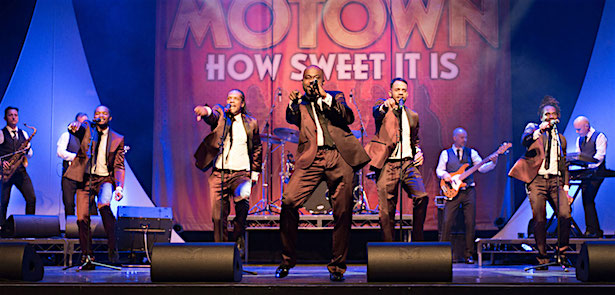 The Broadway Theatre, 25 May
Now in its 18th successive year, this stunning 100% live show combines first class music with the slickest choreography and an amazing band, to deliver truly outstanding performances for the best Motown experience you will ever have!
This show will have you Dancing On The Ceiling, with songs from legendary artistes such as Lionel Richie, The Temptations, Stevie Wonder, The Four Tops, Smokey Robinson, Marvin Gaye, The Jackson Five, The Isley Brothers, Edwin Starr and many, many more.
Backing the show is City promoter Steve Jason who has pledged his support to the venue after the success of 2 previous shows, Alexander O'Neal and Shalamar at the theatre over the past year. 'I know the recent troubles of the theatre have been well documented, but I also know that there's a lot of genuine fondness for the theatre- just like there is for the two other theatres in the city. People have come out for the previous two shows we promoted so hopefully they'll trust us to deliver this time around as well – I think it's no secret that this area has always been a hotbed for Soul music – especially Tamla Motown & Northern Soul.'
"They had the moves, the looks, the voices and every Motown Classic you could ask for" – Jersey Evening News, Sarah Harding
And to make it a complete evening the venue is hosting an aftershow Motown / 70's soul party in the main bar of the theatre that will start as soon as the show finishes and run through to 1am. The party will be hosted by DJ Jamie Trundle who is the man responsible for organising one of the biggest Motown Soul Weekenders every November in Hunstanton.
The ultimate celebration of  the sweet sound of Motown. Let's Get Ready… to Go Loco, Down in Acapulco!
You can book tickets for the show on 25 May with the full assurance your money is safe. Tickets will be available in person from the Visitor Information Centre on Bridge Street Tel 01733 452336 or online from STAR approved agents: tickets.com, Ticketmaster.com and Ticketline.com.
Leave a Reply