The Force Awakens at Burghley Film Festival 2016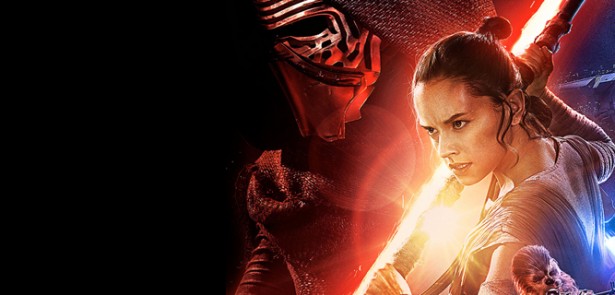 From spending a day with Harry Potter to a double bill of Star Wars and Batman, one of the UK's top outdoor cinemas is back this summer for five days and nights of movie magic
The giant screen returns to England's greatest Elizabethan house in July as Lincolnshire's Burghley House again becomes the spectacular backdrop for an outdoor cinema in the picturesque South Gardens.
Among the returning cinematic favourites is the 'Best of British' BBQ and film-themed drinks, plus the chance to hire Burghley deckchairs, while the line-up of movies is better than ever.
The 2016 Burghley Film Festival features some of the biggest hits of the last year, including a nightime screening of Star Wars: The Force Awakens, along with daytime sessions of children's favourites and Disney classics, such as Snow White and the Seven Dwarfs and Peter Pan.
Launching the Festival on Wednesday, 27 July will be a whole day of Harry Potter, with The Philospher's Stone and Prisoner of Azkaban during the daytime session and The Deathly Hallows Parts 1 and Part 2 during the evening.
If that leaves you shaken, but not stirred, there's always the return of James Bond in potentially Daniel Craig's last outing as 007 in Spectre on the Friday night – or for a real weekend treat, how about Hairspray followed by Mamma Mia on Saturday night?
For a fitting final night finale, Star Wars: The Force Awakens takes Burghley to a galaxy far, far away before Batman lights up the night sky in The Dark Knight.
In between, movie fans can enjoy everything from rom-coms Notting Hill and Bridget Jones's Diary on Thursday, 28 July to thrills and spills aplenty in Mission Impossible – Rogue Nation on Friday, 29 July. Daytime family screenings range from Puss in Boots to WALL-E.
Early bird tickets are available until 1 May 2016 at £10 adults and £6 children and then £12 and £7 until 26 July. During the Festival itself tickets will cost £14 and £8. Parking is free.
Daytime tickets will give access to both screenings during the day, and evening tickets will give access to both evening screenings. For full list of all the movies, prices and to book online tickets, visit www.burghley.co.uk or telephone 01780 752451.
Burghley House Film Festival 2016
Wednesday, 27 July – Sunday, 31 July
Burghley House, Stamford.
Leave a Reply