Telling Tales Theatre Company brings professional pantomime Cinderella to Oundle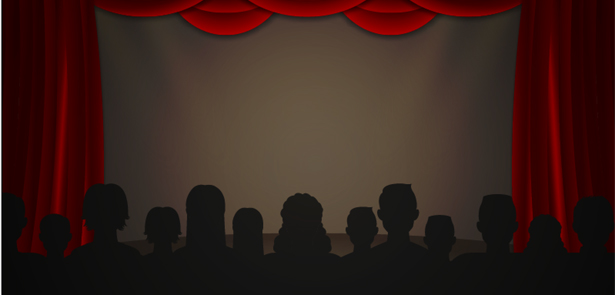 Join the dashing Prince Charming, the horrid ugly sisters, the lovable Buttons, the enchanting Fairy Godmother and of course, the beautiful Cinderella at the ball and make it a Christmas to remember for the whole family. Be warned though - this show is strictly for EVERYONE!
Written and directed by Simon Aylin, who comes straight from writing pantomimes for stars including Nigel Havers, Louie Spence, Linda Robson, Joe McElderry, Adam Woodyatt, Jessie Wallace and Keith Chegwin, to direct a multi-talented cast of professional actors. It's the perfect way to start your Christmas holidays!
Simon explains, "It's so much fun bringing pantomime to my local area. I've just finished writing pantomimes that will star TV's Pauline Quirke, Coronation Street's Ryan Thomas and Union J's Jaymi Hensley. I'm really looking forward to seeing those shows – they'll be spectacular, big-budget performances. But there is something uniquely special about pantomime at the Stahl in Oundle. It's such an intimate venue and that means there is a really special relationship between the vast and the audience. They'll be some great jokes, some real magic and some great pop music people will know and love.
"We're so lucky to have Michael Cross return to be our Dame again this year. I've worked with so many Dames in my career, but Michael is the best. I worked with him at the Key Theatre and learnt so much from him. It's a real privilege to be getting to go onstage with him once again. We're going to have so much fun together.
"We've two different theatre schools taking part in the show. There are children from the Oundle Performing Arts Academy performing on the 19th, 20th and 21st Dec and another team of fantastic youngsters from Peterborough's Tu Dance performing on the 22nd and 23rd. We've been rehearsing with them already and they really complete the show. The pro's on stage will have to really perform their socks off to match the local kids enthusiasm for the show."
Cinderella
Stahl Theatre, West St, Oundle PE8 4EJ
Monday, 19 – Friday, 23 December
www.oundleschool.org.uk/stahl-theatre
www.tellingtalestheatre.com
Leave a Reply