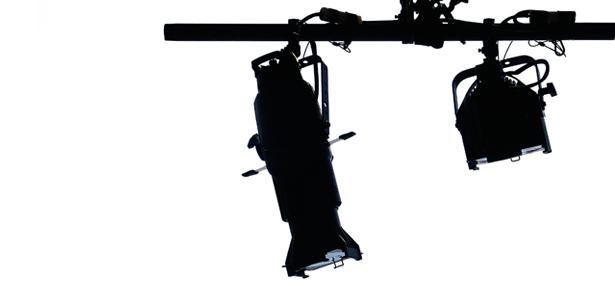 Peterborough Operatic & Dramatic Society (PODS), Peterborough's multi-award-winning Musical Theatre group have had a superb 2015/16 season, having been nominated for three prestigious NODA (National Operatic & Dramatic Association) awards and winning the Best Technical Award for their Production Manager, Rob Melhuish's involvement for stage, lighting and sound design
Top of the techs!
Rob Melhuish trained in Technical Theatre and Production Design at Peterborough College under the late Rob Fuller. He was then accepted onto the Royal Opera House Covent Garden's flagship Technical Training scheme, where after just three years he became the youngest ever manager at the Royal Opera House, specialising in Scenery Automation and Flying. Melhuish dedicates what spare time he has into contributing his professional skills to PODS productions.
Working 9 to 5
Alongside Rob Melhuish, the production team who achieved phenomenal success with this year's sensational sell-out production of HAIRSPRAY at the Cresset are Director/Choreographer Robert Bristow, Musical Director Steve Hession and Assistant Choreographer Nikki Marsden – the team continue to take the group from strength to strength. HAIRSPRAY played to packed houses of over 4500 people for one week in April 2016, breaking box office records and garnering a host of rave reviews. Now they're back with the regional premiere of the hilarious new smash-hit musical comedy, 9 To 5. 9 To 5 is based on the hit movie which starred Jane Fonda, Dolly Parton and Lily Tomlin and centres around three female co-workers who turn the tables on their sexist, egotistical, hypocritical bigot of a boss.
A story of excellence
A story of fun, friendship and girl-power with just a hint of poison! 9 To 5 features numbers from Dolly Parton's Oscar, Tony and Grammy awardnominated score, including the original hit song 9 To 5. As well as their award-winning musicals, PODS now produces a play each year (recent successes include Abigail's Party, nominated for NODA Best Drama Award 2015, and The Rise and Fall of Little Voice recently performed to glowing reviews at the Key Theatre Studio). PODS also plays an active part in the local community, having performed for various charities, nursing homes and community groups in and around Peterborough over the past 12 months, with a 'Big Band' fundraising benefit in aid of the Whittlesey Young People's Counselling Service planned for 2017. Outside of performing, PODS has a very active social scene, with BBQs, karaokes, dinner dances, theatre trips, fancy dress parties, recent visits to Bounce trampolining park and the Aqua Park at Rutland Water to name but a few activities. Come and get involved!
JOIN PODS!
PODS has loads more opportunities for people to get involved, whether onstage or behind-the-scenes, and the team are always seeking new members. If you're 15 years and over and have a talent and a passion for musical theatre this is your chance to get involved. Contact or @PODS1901 on Facebook for more details.
Leave a Reply