#SummerFun | Burghley Film Festival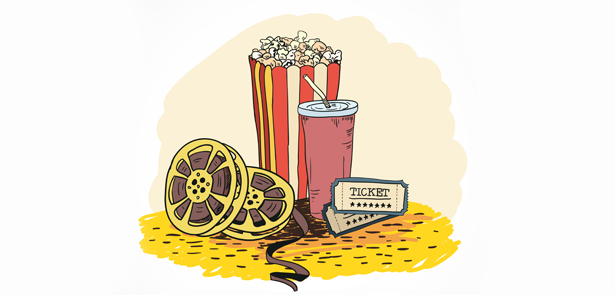 The ever-popular Film Festival return to Burghley House for five days and nights of fantastic outdoor cinema
It's popcorn and deckchairs at the ready as the Burghley Film Festival returns for five days and nights of fantastic films on the giant screen. What better way to let yourself to escape than by indulging in a magnificent movie or two – and all with the sensational backdrop of England's greatest Elizabethan House! Lincolnshire's much-loved popup outdoor cinema is a firm favourite for movie buffs of all ages.
Take in the cinematic favourites while treating yourself to Burghley's 'Best of British' barbeque and film-themed drinks. Bring along your own deckchair or hire one for the day. This year's lineup of films includes some of the biggest hits of the past 12 months. Already confirmed are romantic musical drama La La Land, starring Ryan Gosling and Emma Stone; and Bridget Jones's Baby, the hilarious sequel to Bridget Jones's Diary with Renée Zellweger, Gemma Jones, Jim Broadbent and Sally Phillips. Children will absolutely love Disney Pixar's latest animation Finding Dory, plus the silver screen incarnation of Roald Dahl's classic The BFG, directed by none other than Steven Spielberg! Lots more movies are planned, bringing a satisfying mix of comedy, drama and feel-good films that the whole family will love, and all set within Burghley's majestic and picturesque South Gardens.
As well as the BBQ serving up delicious local food, the bright and airy Orangery Restaurant will be open as usual during the Film Festival to offer a wide range of menu options using locally sourced fresh ingredients. If you don't fancy carrying your own chairs into the performance, you won't have to, as Burghley deckchairs can be hired for just £5 a session. Book your deckchair in advance on the website.
Tickets bought in advance cost £13 per adult and £8 per child until 26th July. On-the-gate tickets will cost £15 and £9. Parking is free. The Burghley Film Festival is easily the most magical movie experience you'll ever experience – see you there!
Burghley Film Festival 26-30 July For a full list of the movies to be screened, prices and to book online tickets, visit www.burghley.co.uk or telephone 01780 752451.
Image: www.freepik.com/free-vector/colored-cinema-have-a-good-weekend-concept-with-popcorn-drink-cinema-strip-tickets-doodle-elements-vector-illustration_1158217
Leave a Reply