#SummerFun | Summer Sundays are here!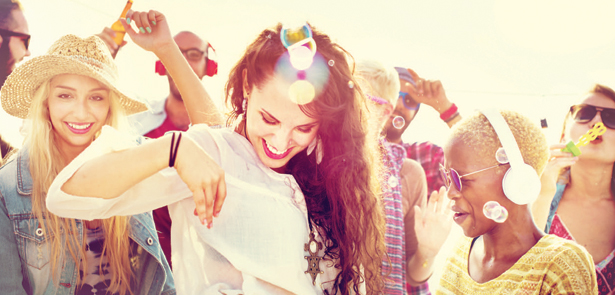 The long, sunny (well, mostly!) days of summer are finally with us and that can only mean one thing – the return of lazy Summer Sundays at Charters
There's nothing better than whiling away a leisurely Sunday afternoon in the company of good friends. Add that magical combination of music and a drink or two and you've the perfect formula for a memorable time. Summer Sundays start once again on 28 May at Charters, Peterborough's floating real ale barge moored on the banks of the beautiful River Nene. Warmer weather sees the good times spill out into the garden, where live music fills the marquee.
The family-friendly weekly sessions run from 3pm every Sunday, where you can listen to some of the region's finest singers and bands. Kicking off the 2017 Summer Sundays season is Austin Gold, whose tuneful vibes will have you smiling, singing and swaying! The band brings vibes fleeting from southern rock and dirty grooves, to blissedout Floyd anthems – revel in soaring vocals and barbed hooks galore! Upcoming performers guaranteed to get foots tapping include: The Fedz, an exciting five-piece band delivering their unrivalled mix of soul, Motown, rhythm and blues and 60's classics; funk and soul band Groove Cartell, getting the groove on with original, contemporary covers plus rare funk and soul; ska band The Gangsters, bringing a blend of original, classic and two-tone ska; and Blackout UK, promising a wide and free-ranging mix of songs of just about all ages and genres. The cost to attend Summer Sundays is… absolutely nothing! These fun, friendly, happy afternoons are a great place to unwind after a hectic weekend. Drink in the music – and the fine ales (and other beverages!) on offer – and let the good-time vibes carry you away.
Cider ahoy!
While Charters is hands-down the best place in town for a wide selection of well-kept craft and real ales, it's also a pretty good bet for cider too, especially when the Cider Festival launches on 22 June for four fermented apple-based days of delight! This year is Charters' third Annual Cider Festival. Having made waves among cider lovers for the last two years, the festival has already become a firm fixture in the Peterborough calendar. The festival high jinx begins on Thursday 22 June with a quiz from 8pm – come along and see if you're the brainbox of the barge! Friday welcomes rock and roll covers band The Overdubs playing music from the 1950s right through to the present day – catch them from 10.30pm till late.
Then on Saturday from 10.30pm it's the turn of The Expletives, set to shake things up with their rambunctious tribute to the punk and new wave explosion of the 70's and 80's. The Fedz complete the lineup of acts at 3pm on Sunday as part of the Summer Sundays lineup. But what about that cider? Well, there will be no less than 25 of the very finest ciders and perries (pear cider) to indulge in, from crisp, brooding dry types to thirst-quenchingly sweet alternatives. Whether you're a cider old-timer or newbie, you'll certainly want to give a few a try.
More choice
Yes it can! Because Charters has expanded its drinks selection for 2017 to feature an ambitious range of distinctive gins and vodkas. Try the gin of the week, set off perfectly with a Fever- Tree mixer. And if you fancy something savoury there's outstanding Thai cuisine courtesy of East Restaurant, upstairs on the top deck. Food can be ordered from the bar or directly from the restaurant. There's certainly a lot happening at Charters this summer. It's set to be a lively affair with plenty to entertain, drink and enjoy. We'll see you down there!
Charters 01733 315700, www.charters-bar.com
Keep up-to-date with great summer activities around Peterborough this summer with The Moment's hashtag #SummerFun
Leave a Reply