A summer of music at Stamford Arts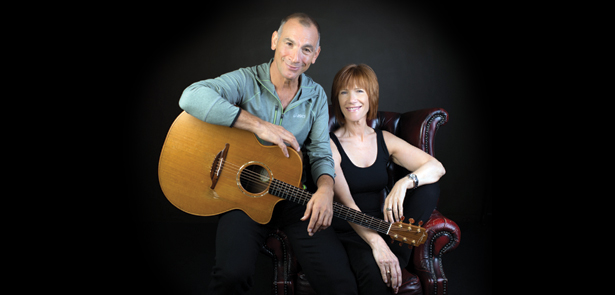 Stamford Arts Centre's new season of live events has recently been released and is full of amazing live music and drama as well as some of the best in streamed theatre, independent and art house films and summer blockbusters. The Arts Centre has a strong reputation for attracting some big names to Stamford – with singing sensation Kiki Dee being just one!
For almost two decades, Kiki and Carmelo have been touring their spellbinding acoustic live show across the UK and Europe. Performing in this stripped back fashion allows each of their exceptional talents to shine through and create a wonderful and warm sense of intimacy for the audience. 2018 marks Kiki's 55th year in the music industry and has cemented her status as one of the UK's finest and most revered vocalists. The duo's latest critically acclaimed album 'A Place Where I Can Go' features eleven tracks including the haunting duet Horses with Scottish singer Eddi Reader.
Join Kiki and Carmelo for an acoustic journey of stories and song which include unique covers of songs by artists such as Kate Bush and Frank Sinatra and of course Kiki's own hits Don't Go Breaking My Heart, I Got The Music In Me and the stunning Amoureuse.
Look out for some of the other impressive live acts appearing at Stamford Arts Centre this summer; Fairport Convention, Decostruttori Postmodernisti, Kris Drever and Peterborough Voices are just a few! There's also plenty for families, for poetry lovers, jazz enthusiasts and for people who are interested in something a bit different – discover the ancient search for Shangri La with the Arts Centre's Tibetan Season of talks by Tess Burrows, Elaine Brook and Zara Fleming.
● Kiki Dee will be appearing with Carmelo Luggeri in Stamford Arts Centre's magnificent Georgian ballroom on Saturday 9 June at 7.30pm. Tickets are £20 with concessions at £19.
● For more information and to book contact the box office on 01780 763203, Monday to Saturday 9.30am-8pm and an hour before shows on Sundays, or book online at www.stamfordartscentre.com
Leave a Reply