#SummerFun | Stamford Shakespere Company's summer season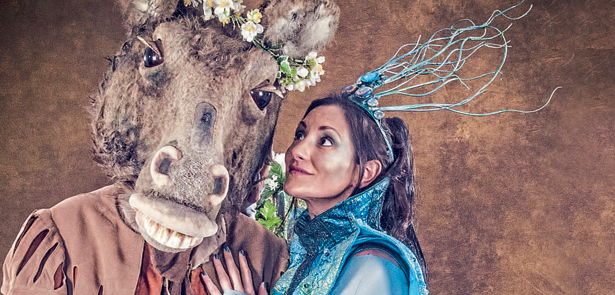 As Stamford Shakespeare Company prepares for its summer season, Theatre Manager David Fensom considers the company's unsung heroes – the Front of House Team...
It's all systems go for getting everything up and running for the opening night of our summer season of plays. Directors and casts rehearse finishing touches to the plays, sets have the last brushstrokes of paint applied and final stitches are put in place on the costumes. Photoshoots have taken place for our productions of Shakespeare's Much Ado About Nothing and A Midsummer Night's Dream, with the shoot for Harold Brighouse's Hobson's Choice all set to happen shortly.
The photos are used not only for marketing purposes and promoting the season, but for adorning the pages of our souvenir programmes, which are lovingly created each year for all three plays. Over the years the black and white format has been replaced with a full colour brochure full of pictures of the beautiful costumes handmade for each production. I often receive calls and emails from people asking for copies to keep their collection up to date, which is testament to the quality we strive to achieve, not only with these programmes, but in all aspects of life at the Rutland Open Air Theatre at Tolethorpe Hall.
A huge amount of work goes into staging three productions over the summer and we rely on an army of dedicated volunteers to make it happen. However, it is not just the hard work on stage that goes towards creating a successful event, but that which occurs in front of it too. Front of House duties are a crucial part of what makes an evening here so magical. This summer we have a total of 78 performances and require four people plus a duty manager to perform Front of House duties at each performance.
This means there are 390 posts to fill during the season. Our Front of House volunteers perform a variety of duties, which include selling programmes, blankets and interval ice creams. They are also responsible for tearing tickets and directing patrons to their seats, which is no small task when you have a footfall of 34,000 people over three months! Finally, they sit in the auditorium and keep an eye on making sure everyone behaves themselves appropriately, whilst also enjoying that evening's show.
We are indebted to everyone who works so hard to ensure the smooth running of the season, contributing invaluably to our continuing success.
● We are always looking for new people to join the Front of House team. Anyone wanting to get involved should contact Lynnette Ford, Theatre Administrator, by phone (01780 754381) or email ().
The booking line is open for this summer's season of plays, which are: ● A Midsummer Night's Dream ● Much Ado About Nothing ● Hobson's Choice ● Box office: 01780 756133
● For more information and to book online, please visit: www.stamfordshakespeare.co.uk
Keep up-to-date with great summer activities around Peterborough this summer with The Moment's hashtag #SummerFun

Leave a Reply