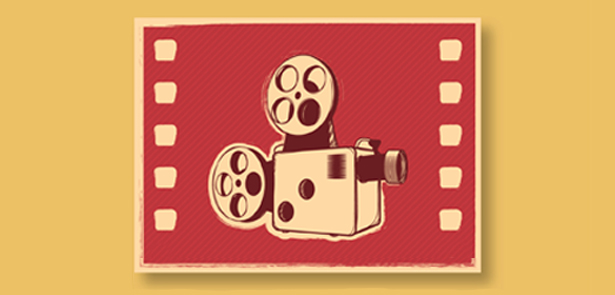 Drawing on a rich heritage dating back to the 18th Century, Stamford Arts Centre is well-known for providing opportunities to experience (and participate in) a wide selection of art forms, from theatre, music and comedy to sculpture, dance, drawing and many more besides
It's not just about live arts, however. Stamford Arts Centre's 166-seat theatre – which plays host to professional touring theatre companies throughout the year, as well as five weeks of drama from its own Shoestring Theatre Company – also doubles as our cinema. Over the last 20 years, the theatre has become a film hub for Stamford, showing a wide range of genres from Hollywood blockbusters and British dramas to independent and arthouse films. Here are some of the highlights coming up this season…
The Final Portrait from Wed 20 Sep
In 1964, while on a short trip to Paris, the American writer and art-lover James Lord (Armie Hammer) is asked by his friend, the world-renowned artist Alberto Giacometti (Geoffrey Rush), to sit for a portrait. The process, Giacometti assures Lord, will take only a few days. So begins not only the story of an offbeat friendship, but an insight into the beauty, frustration, profundity and, at times, downright chaos of the artistic process.
An Inconvenient Sequel from Sat 30 Sep
Coming a decade after An Inconvenient Truth (2006) brought climate change into the heart of popular culture – guided by the presence of crusading US politician Al Gore – the follow-up that shows just how close we are to a real energy revolution.
Victoria and Abdul from Fri 13 Oct
The extraordinary true story of an unexpected friendship in the later years of the rule of Queen Victoria (Academy Award winner Judi Dench). When young clerk Abdul Karim (Ali Fazal) travels from India to participate in the Queen's Golden Jubilee he is surprised to find favour with the Queen herself. As the Queen questions the constrictions of her long-held position, the two forge an unlikely and devoted alliance that her household and inner circle seem determined to destroy…
The Limehouse Golem dates TBC
Victorian London is gripped with fear as a serial killer is on the loose and leaving cryptic messages written in the blood of his victims. With few leads and increasing public pressure, Scotland Yard assigns the case to Inspector Kildare (Bill Nighy), a seasoned detective who has a sneaking suspicion that he's being set up to fail. Faced with a long list of suspects, Kildare must rely on help from a witness to stop the murders and bring the maniac to justice.
L'odyssée dates TBC
Thirty years in the life of Capt. Jacques-Yves Cousteau, the researcher, scientist, inventor, and filmmaker whose contributions made the general public more curious about the sea.
The Nut Job 2: Nutty By Nature from Sun 22 Oct
Animated family favourite Surly Squirrel returns to take on the evil mayor of Oakton – who has devastating plans for Liberty Park. Can Surly and his gang of animal friends stop him and save their home from destruction – or is it destined to become the town's new theme park?
Cinema ticket prices
Evenings: £6.50 (£6), Artscene Members £5.50; Matinees £5.50, Artscene Members £5. A family of four can purchase a matinee ticket for £20 and a limited amount of lap tickets are available for family films at just £1 for under 2s.
BRINGING LIVE THEATRE TO THE SCREEN
Stamford Arts Centre also offers satellite screenings of live plays, ballets and operas from some of the world's leading companies and venues, including the Met Opera in New York, the National Theatre and the Royal Shakespeare Company. Forthcoming highlights include Die Zauberflöte (Met Opera), Coriolanus (RSC) and The Young Marx (National Theatre).
Check the website for the latest additons to programming. Screenings are bookable via the box office 01780 763203 or online at www.stamfordartscentre.com  
Images: www.freepik.com/free-vector/retro-film-poster-with-antique-camera_1039459
Leave a Reply